To submit a question for the next featured agent, e-mail agentadvice@pw.org or write to Editor, Poets & Writers Magazine, 90 Broad Street, Suite 2100, New York, NY 10004. Questions accepted for publication may be edited for clarity and length.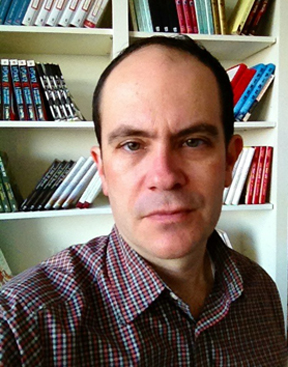 Areas of interest: Literary fiction, narrative nonfiction, young adult fiction, middle-grade fiction
Representative clients: Jami Attenberg, Michael Dahlie, Graham Joyce, David Mitchell, Jane O'Connor, Carolyn Parkhurst, Matthew Quick, Dana Reinhardt, and Gabrielle Zevin
Looking for: Query letters
Preferred contact: Postal mail or e-mail doug@sll.com
Agency contact:
Sterling Lord Literistic
65 Bleecker Street
New York, NY 10012
www.sll.com
Does a writer need to have an established list of publishing credits to be considered by a decent agent?
Sara from Hutchinson, Kansas
If you're writing nonfiction, then the answer is usually yes. You need to show credentials in your field, and such credentials often come in the form of previous publications. If you're writing fiction, though, the answer is no. Publishing credits will always help, however. Even if you've only had a short story or two published in a small literary journal, those publications show that somebody somewhere read your work and fell in love with it. This is no small feat! Such credits show an agent that you've been writing for a while, that you've been sending your work out into the world, and that you've had some success. All that said, I truly believe that if your work is good enough, an agent will eventually take notice and jump on it, whether you've been published previously or not. Just write an irresistible query letter, and then have excellent work to back it up. Easy as pie, right?
What is the best advice you can give young writers who are applying to MFA programs?
Steph from Salisbury, Maryland
My advice is to understand that you don't need an MFA to be a great writer. That said, getting an MFA is a wonderful thing! If you decide to pursue an MFA, you'll get an automatic community of other burgeoning writers who will give you honest critiques of your works-in-progress, you'll gain access to accomplished professors, and you'll have uninterrupted time to focus on honing your craft. I would only caution that an MFA in no way guarantees you that your work will ever be published, nor does it necessarily provide access to a teaching job. It is, however, a wonderful luxury, and I advise you to savor every second of it. 
Why won't most publishing companies even consider unagented submissions?
Colleen from Phoenix
When most people think of an editor at a publishing house, they think of a person in a quiet, comfortable office with appealingly soft lighting, reclining in a comfortable chair and reading all day long. Pretty sweet gig, right? Sadly for my editor friends, this isn't the case. In truth there's a lot of fluorescent lighting; uncomfortable, standard office furniture; lots of scrambling to return e-mails and phone calls; and way too many meetings. There's all the usual corporate office stuff—plus they have to find time to actually edit! There just isn't time left for these busy people to be mining slush piles for hidden gems.
Enter the agents. The publishing community is a fairly small group of people, and most of us are centered in New York City. Over the years we have spent time meeting editors at all the big publishing houses. We go to lunch a lot. We have drinks a lot. If we have to, we'll get up early and go to breakfast, or—if push really comes to shove—we'll meet in an office. A lot of us even become friends. Editors can rely on their network of agent contacts to send them projects that are appropriate for what they're looking to publish, and are also of superior quality. We are gatekeepers and time-savers. And yes, sometimes we are pains in the neck, too, but mostly editors are happy we exist.