To submit a question for the next featured agent, e-mail agentadvice@pw.org or write to Editor, Poets & Writers Magazine, 90 Broad Street, Suite 2100, New York, NY 10004. Questions accepted for publication may be edited for clarity and length.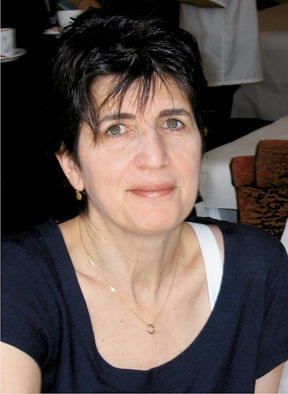 Areas of interest: Literary fiction; mysteries and thrillers; narrative nonfiction, including memoir

Representative clients: Rick Hanson, Beth Kephart, Michael Krasny, Diana Nyad, Adam Phillips, Amy Krouse Rosenthal, Michael Sledge, Jacqueline Winspear, Herman Wouk
Looking for: Cover letter and proposal for nonfiction; cover letter and first twenty-five pages for fiction
Preferred contact: E-mail letter to queries@amyrennert.com and attach a PDF (please reference Poets & Writers Magazine)
Agency contact:
The Amy Rennert Agency
1550 Tiburon Boulevard #302
Tiburon, CA 94920
amyrennert.com
Is self-publishing my early work going to cost me later in my literary career? Does an agent perceive self-published work as a demerit?
Ian from San Francisco
I believe self-publishing is a better option than ever before—for unpublished writers as well as for previously published authors. So, no, I don't think of it as a negative. But it won't really help you find an agent unless your self-published book has garnered strong sales and/or good reviews. If you've self-published without much success, I probably wouldn't mention it in your query letter when submitting a proposal for new work.
Is there an age restriction for someone to get an agent?
Allan from Saint John, 
New Brunswick, Canada
I represent authors ranging in age from fifteen to ninety-eight years old. Since most agents are seeking quality work and long-term relationships, decisions about representing authors have little to do with age. I see no need to indicate your age in a query letter unless you think it works to your advantage—for example, if you are fifteen or ninety-eight years old.
Is strong journalism and column writing considered when judging the talent of a writer seeking to branch out into more creative areas?
John from Perrineville, New Jersey
My own client list includes nearly a dozen reporters and columnists. As a former magazine writer and editor, I pay special attention to queries from journalists and columnists, and I believe many other agents do, too. It's always important to include your credentials in a query letter. Your reporting and column writing may even be what grabs an agent's attention, but what most interests any agent will always be a high-quality book proposal or manuscript. And no matter how good they are, some reporters and columnists aren't able to make the transition from short-form journalism to the long form of books.
If the agency website does not explicitly state that writers should submit to only one agent, is it safe to assume that if one agent passes, writers are free to submit to another agent in that same agency?
Natalie from Los Angeles
I would work from the opposite assumption, since agents who are part of a literary agency are likely to share quality work with their colleagues if they feel the work isn't right for them. So when you're doing your research, it's best to find out about all the agents in the agency before selecting the one to whom you want to send your manuscript or proposal.
How often does an author have to meet with the agent, especially a person who lives far from where the agent works?
Toria from Orlando, Florida
I've been a literary agent for more than fifteen years, and I've been fortunate to meet with many of my authors on a regular basis. But I've also represented several authors I've never met. It's much more important for writers to find an agent who is passionate about their work—and who does business with many of the editors and publishers likely to be interested in that work—than to find one who is available for frequent meetings and lunches.