The Rona Jaffe Foundation has announced the recipients of the twentieth Rona Jaffe Awards, given annually to six emerging women writers. The foundation offers awards of $30,000 each to poets, fiction writers, and nonfiction writers.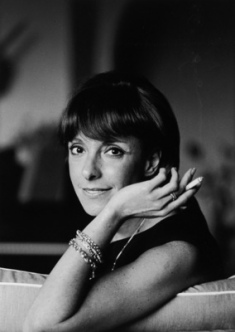 The 2014 winners are poets Danielle Jones-Pruett of Salem, Massachusetts, and Solmaz Sharif of Oakland, California; fiction writers Olivia Clare of Baton Rouge, Louisiana, and T. L. Khleif of Ann Arbor, Michigan; and nonfiction writers Karen Hays of Minneapolis and Mara Naselli of Grand Rapids, Michigan. They will be honored at a private reception in New York City on September 18, and will give a reading at New York University on September 19.
Novelist Rona Jaffe (1931–2005) established the awards in 1995 to "identify and support women writers of unusual talent and promise in the early stages of their writing careers." The foundation has awarded nearly $2 million to emerging women writers. Previous recipients include Rachel Aviv, Elif Batuman, Eula Biss, Sarah Braunstein, Lan Samantha Chang, Rivka Galchen, Aryn Kyle, Rebecca Lee, Dana Levin, ZZ Packer, Sharifa Rhodes-Pitts, Tracy K. Smith, Mary Syzbist, and Tiphanie Yanique.
The recipients are nominated by writers, editors, publishers, academics, and other literary professionals, and chosen by a committee of judges selected by the Rona Jaffe Foundation. To learn more about the history and growth of the awards, read the Q&A with Beth McCabe, director of the program, in the September/October issue of Poets & Writers Magazine.
Photo: Rona Jaffe