Sally DeJesus is a poet, mixed media artist, and optimist. Since 2005 she has been facilitating poetry and art programs at the Concourse House, a homeless shelter in the Bronx, for women and their children. She also teaches art at Jacob's Place in the Bronx, creating and facilitating youth art programs, and founded the Social Action for Kids Camp. DeJesus's poetry has been published in Manhattan Linear, and her mixed media sculptures were selected for the installation "South Bronx Contemporary: Longwood Arts Project's Twenty-fifth Anniversary." She was the winner of the 1998 Yonkers Public Library Slam and her first chapbook of poetry is currently being considered in numerous competitions. DeJesus is often found at Union Square Slam in New York City.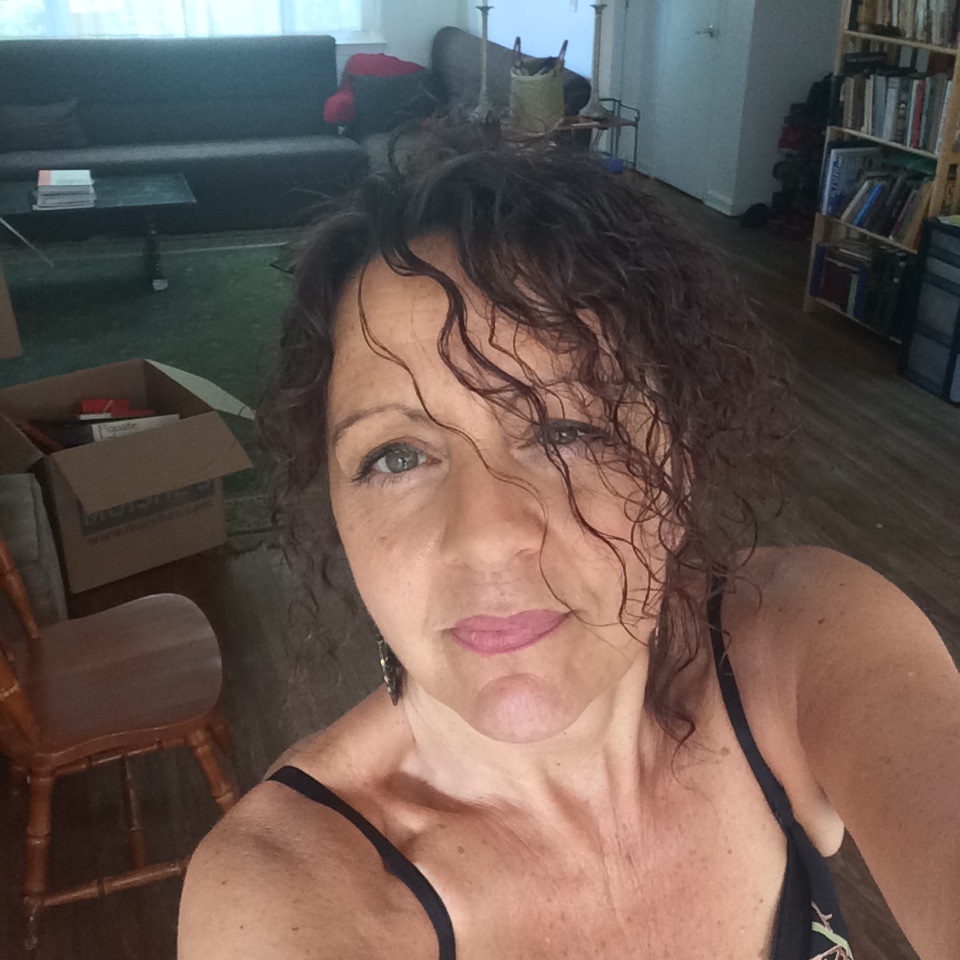 I have been facilitating art programs with the children at Concourse House, Home for Women and Their Children since 2005. Concourse House works to eliminate homelessness by providing homeless families with safe, stable transitional housing. They also work with families to break the cycle of poverty through a variety of social services and programs that promote personal growth and independence.
The programs that allowed children to write and perform their own poems were always the most successful of my programs, and I often wished I could share my love of poetry with the children's mothers, as well. I am so grateful that Poets & Writers, through their Readings & Workshops program, gave me that opportunity this year.
Once a week we met in the community room at the shelter. These women have faced, and continue to face, enormous challenges. Although I was there to facilitate their learning to write poems, and explore and share work by established poets, my interest was honestly more about sharing with them something that has been extremely healing for me. In my own life, in poetry writing and within performance venues, I have found support and encouragement to put my feelings and observations about my experiences—the good and the not so good—into poetry. I wanted to offer the mothers at Concourse House that kind of support.
Our time together at Concourse House was filled with moments that inspired me. Their faces lit up when I first returned their handwritten poems after having typed them on the page, and then again when all the poems were formatted into a chapbook. One mother told me she had stopped writing poetry when she was a teenager, but after our first workshop, she wanted to start again. She asked for extra pencils and paper so she could go to the park and keep writing. During the workshops, a teenager volunteered to provide child care. For one mother, having someone look after her baby during the workshops gave her the opportunity to write, an opportunity she might have missed.
At the final reading, the mothers' children were there to hear them. One woman asked if her young son could read her poem aloud at the mic. She whispered to me that he had never heard the names of the medicinal teas that had been a part of her life growing up in Jamaica; he struggled to pronounce the words. By way of the poem, a mother and son later found their way into a conversation about her childhood.
On the last day, as I was turning in my pass at the security desk, a mother came running up to me with her baby in the stroller. She asked if she could show me something. As I sat with her in the hallway, she pulled out the blank journal I'd given her a few weeks earlier to take to the park. Opening it up, she revealed pages and pages of poems and asked me, "Can I read one to you now?"
Photos: (top) Sally DeJesus, (bottom) Mother & Son. Photo Credit: Sally DeJesus, Homesh Permashwar.
Support for Readings & Workshops in New York City is provided, in part, by public funds from the New York State Council on the Arts, and the New York City Department of Cultural Affairs, with additional support from the Louis & Anne Abrons Foundation, the Axe-Houghton Foundation, the A.K. Starr Charitable Trust, and the Friends of Poets & Writers.