The New York City–based Center for Fiction has announced its 2015 Emerging Writer Fellows. The annual fellowships are given to emerging fiction writers of any age living in New York City "whose work shows promise of excellence."
This year's nine fellows are Naomi Feigelson Chase, Lisa Chen, Nicola DeRobertis-Theye, t'ai freedom ford, Anu Jindal, Stephen Langlois, Melissa Rivero, Samantha Storey, and Ruchika Tomar. The fellows were chosen from over five hundred applicants. Rene Denfeld, Patricia Park, and Ted Thompson judged. Visit the Center for Fiction website for bios of each of this year's fellows.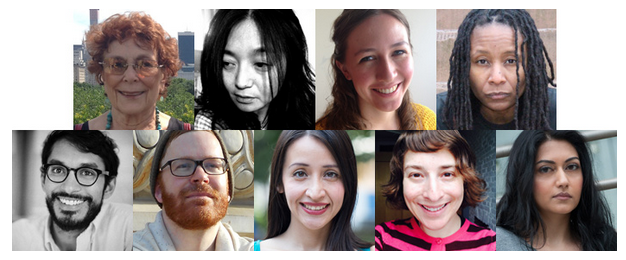 As part of the fellowship, each writer receives a grant of $4,000; the option of mentorship with an editor; the opportunity to meet with agents who represent new writers; a Center for Fiction membership; free admission to all Center events for one year, including its Craftwork lecture series on writing; and a 30 percent discount on tuition for select writing workshops at the Center. The fellows will also each give two public readings as part of the Center's annual program of events.
Emerging writers living in one of the five boroughs of New York City are eligible for the fellowship. The Center for Fiction defines "emerging writer" as one of any age who has not yet published a novel or short story collection with a major or independent publisher, and who is also not currently under contract to a publisher for a work of fiction. Eligible applicants may have had works of fiction published in magazines, literary journals, or online, though previous publication is not required. Writers in degree-granting programs are ineligible.
Applications for the 2016 Emerging Writers Fellowship will open in the fall. Visit the Center for Fiction website for more information about the fellowship program.