Submissions are currently open for the Creative Nonfiction Essay Contest. An annual award of $1,000 and publication in Creative Nonfiction is given for an essay on a specified theme. This year's theme is "The Weather." The runner-up will receive $500. Essays should "combine a strong and compelling narrative with an informative or reflective element, and reach beyond a strictly personal experience for some universal or deeper meaning." The editors will judge.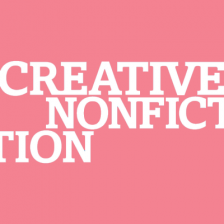 Using the online submission manager, submit a previously unpublished essay of up to 4,000 words along with a $20 entry fee—or $25 to receive a four-issue Creative Nonfiction subscription—by May 11. Submissions are also accepted via postal mail to Creative Nonfiction, Attn: WEATHER, 5501 Walnut Street, Suite 202, Pittsburgh, PA 15232. All entries are considered for publication. Visit the website for complete guidelines.
Founded in 1993 by Lee Gutkind, Creative Nonfiction was the first literary magazine to exclusively publish "high quality nonfiction prose," and remains the largest literary publication in the genre. Past contributors include prize-winning authors Annie Dillard, Gordon Lish, Francine Prose, and C. K. Williams. For more information about the contest, e-mail information@creativenonfiction.org, or call (412) 688-0304.