Welcome to Poets & Writers Groups! Ready to connect, communicate, and collaborate with a new community of writers? Browse the list or use the filters below to find a writers group that is the perfect fit for you and your work. If you see one you'd like to join, click on the vertical ellipses menu to the right of the group name to request membership. To see groups to which you already belong, click on the "My Groups" button in the menu bar above. Or, if you'd like to create your own group, click on the "Create a Group" button.
The Tardigrades Salon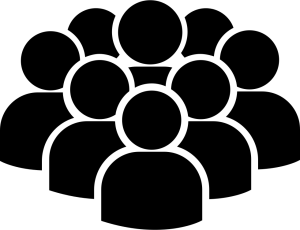 A salon for writers who want to have their work read and discussed and become part of a creative community. We will work on providing constructive feedback and encouragement for writers on the long and lonely slog. Workshop experience is desirable but not required, though we will use standard workshopping techniques. All genres are welcome, the only requirement being an authentic attempt at creative work without judgement or prejudice. 
If interested please email javedjahangir@yahoo.com with 5 pages of your writing sample.   
Location:
Potomac,
MD
United States
Maryland
Meeting preference:
Meets Online, Meets In Person
Genres of interest:
BIPOC Voices, Cross-genre, Experimental, Feminist, Fiction, Graphic/Illustrated, Humor, LGBTQ Voices, Literary Fiction, Serialized Fiction, Short Fiction, Speculative Fiction
Preferred publishing/workshop experience:
Published in literary journal, Published a book, Have workshop experience
Group meets for:
Workshop, Submissions, Encouragement, Discussion, Tips
Group members:
Currently has
11
members