Welcome to Poets & Writers Groups! Ready to connect, communicate, and collaborate with a new community of writers? Browse the list or use the filters below to find a writers group that is the perfect fit for you and your work. If you see one you'd like to join, click on the vertical ellipses menu to the right of the group name to request membership. To see groups to which you already belong, click on the "My Groups" button in the menu bar above. Or, if you'd like to create your own group, click on the "Create a Group" button.
Teachers and Writers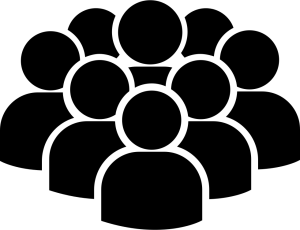 I am a teacher, literary nerd, and writing fanatic. I'm hoping to find like-minded and careered individuals interested in writing as a form of release and/or therapy for the stresses of working in a helping career! 
Genres of interest:
Autobiography/Memoir, Creative Nonfiction, Cross-genre, Fiction, Literary Fiction, Lyric Essay, Narrative Nonfiction, Nonfiction, Pop Culture, Prose Poetry
Group meets for:
Workshop, Writing exercises, Encouragement, Inspiration, Accountability partners, Discussion, Tips, Reading
Group members:
Currently has
1
member