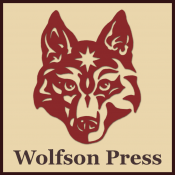 Genres Published:
Poetry, Fiction, Creative Nonfiction
Book Types:
Chapbook, Novella, Short story collections, Essay collections, Novel, Memoir, Poetry collections
Formats:
Paperback, Hardcover, E-book
Publishes Through Contests Only:
Accepts Unsolicited Submissions:
Accepts Simultaneous Submissions:
Distributors:
Wolfson Press online store at https://wolfsonpress.mybigcommerce.com/, Amazon, and other distributors based on author's request.
Editorial Focus
Wolfson Press publishes books in the arts and humanities, including literary titles (poetry, fiction, creative nonfiction). The press has a special interest in the region called Michiana, those counties of north-central Indiana and southwestern Michigan that are served by Indiana University South Bend. Regionally, the press has focused on the history of race relations and civil rights. More generally, it publishes histories, biographies, and anthologies that illuminate the cultural life of the region.
Tips From the Editor
Although we don't regularly consider unsolicited manuscripts (except through our poetry and prose contests), writers may query us, especially if the manuscript has a connection to Northern Indiana or Southern Michigan. We publish civil rights history of the Michiana region, and we would consider other kinds of titles of local or regional interest.
In poetry and fiction, we're looking for freshness of expression and perspective. Most of our titles are chosen through contests or are solicited. In addition to contest winners, we usually publish a manuscript or two from the year's finalists.
Contact Information
Indiana University South Bend
South Bend, IN 46634-7111
Last updated: Sep 22, 2023