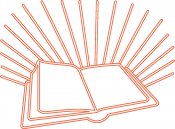 Genres Published:
Poetry, Creative Nonfiction
Subgenres:
Cross-genre, Experimental, Translation
Book Types:
Chapbook, Essay collections, Poetry collections
Publishes Through Contests Only:
Accepts Unsolicited Submissions:
Accepts Simultaneous Submissions:
Distributors:
Small Press Distribution (SPD)
Editorial Focus
Wendy's Subway is a nonprofit reading room, writing space, and independent publisher located in Bushwick, Brooklyn. Since 2013, Wendy's Subway has provided an open and versatile platform for expanding modes of reading, writing, and publishing together. They are seeking innovative, hybrid, and cross-genre work that charts new possibilities and expressions of form, including poetry, artists' writing, and cross-genre works. 
Contact Information
Corinne Butta, Managing Editor
Last updated: Jun 05, 2023