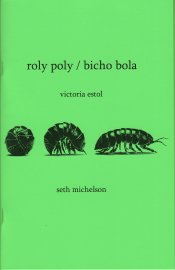 Subgenres:
Cross-genre, Experimental, Micro-poetry, Prose Poetry, Literary Fiction, Translation
Accepts Electronic Submissions:
Accepts Simultaneous Submissions:
Accepts Unsolicited Submissions:
Editorial Focus
The Toad Press International Chapbook Series publishes contemporary, exciting, beautiful, odd, and avant-garde chapbook-length translations of poetry and prose.
Tips From the Editor
We publish translations only.
Please take a look at our current publications (and consider purchasing one or more of our books) before submitting.
Last updated: Feb 17, 2017