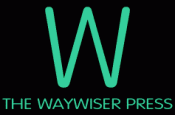 See writers who are published by this small press
Genres Published:
Poetry, Fiction, Creative Nonfiction
Book Types:
Short story collections, Essay collections, Novel, Memoir, Poetry collections
Formats:
Paperback, Hardcover, E-book
Publishes Through Contests Only:
Accepts Unsolicited Submissions:
Accepts Simultaneous Submissions:
Distributors:
Small Press Distribution (USA) NBNI (UK)
Editorial Focus
Waywiser publishes literary works by new and established authors, and is also interested in restoring the reputations of writers overlooked or suffering undue neglect.
Tips From the Editor
Please read our guidelines carefully, especially in regards to submission times, which are different for works of prose and works of poetry. It is also a good idea to look at our backlist, to get a sense of the sort of book we are interested in.
Contact Information
Philip Hoy, Editor in Chief
Last updated: Sep 29, 2022