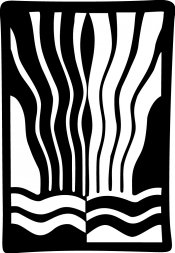 See writers who are published by this small press
Publishes Through Contests Only:
Accepts Electronic Submissions:
Accepts Simultaneous Submissions:
Accepts Unsolicited Submissions:
Editorial Focus
Sixteen Rivers Press is a shared-work, nonprofit poetry collective dedicated to providing an alternative publishing avenue for San Francisco Bay Area poets. Founded in 1999 by seven writers, the press is named for the sixteen rivers that flow into the San Francisco Bay.
Tips From the Editor
We seek the best in all styles of poetry, and are always seeking to expand our range. Our goal is to publish the best of Bay Area writers.
Contact Information
Beth Spencer, member of press
San Francisco, CA 94164-0663
Last updated: Feb 19, 2021