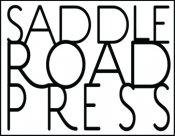 See writers who are published by this small press
Genres Published:
Poetry, Fiction, Creative Nonfiction
Subgenres:
Autobiography/Memoir, LGBTQ Voices, Literary Fiction, Nature/Environmental
Book Types:
Short story collections, Essay collections, Novel, Memoir, Poetry collections
Publishes Through Contests Only:
Accepts Unsolicited Submissions:
Accepts Simultaneous Submissions:
Editorial Focus
Saddle Road is looking for reflective, authentic literary voices embodying the rich, diverse history and heritages of the English language. It welcomes writing that is joyful, celebratory, and imaginative.
Tips From the Editor
Please submit only in response to a call for submissions. Please use Submittable. We do not publish popular or genre fiction or nonfiction.
Last updated: Jan 04, 2023