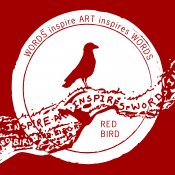 See writers who are published by this small press
Genres Published:
Poetry, Fiction, Creative Nonfiction
Publishes Through Contests Only:
Accepts Unsolicited Submissions:
Accepts Simultaneous Submissions:
Editorial Focus
Red Bird Chapbooks publishes chapbooks that introduce aspiring and inspiring writers and artists to a larger audience. We are a venue for new and existing writers to bring forth small collections of their work in an artistically appealing form. Producing new and exciting work to the public, in a form that enhances the content is challenging and exciting. We are always pleased when a manuscript is accepted and we can offer a writer another, alternative manner of publication more personal, immediate, and cooperative than the traditional publishing options.
Tips From the Editor
Please follow manuscript guidelines and send work only during designated reading periods. Manuscripts should have a cohesive underlying theme or structure.
Contact Information
Sarah Hayes, Editor in Chief
Last updated: Nov 17, 2022