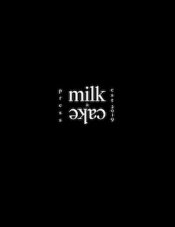 See writers who are published by this small press
Book Types:
Chapbook, Poetry collections
Publishes Through Contests Only:
Accepts Electronic Submissions:
Accepts Simultaneous Submissions:
Accepts Unsolicited Submissions:
Editorial Focus
Milk and Cake Press seeks to publish an eclectic collection of poems. We love language, the sounds it creates, and the power of it to name and shape. We welcome work from a diverse range of poets, including women, people of color, and those who identify as LGBTQIA. We will make inclusive decisions about the poets and poems we publish.
Contact Information
Kim Jacobs-Beck, Publisher/Editor-in-Chief
Last updated: Jan 03, 2020