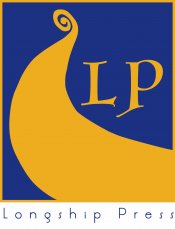 See writers who are published by this small press
Genres Published:
Poetry, Fiction, Creative Nonfiction
Subgenres:
Autobiography/Memoir, Feminist, Graphic/Illustrated, Literary Fiction, Prose Poetry, Speculative Fiction
Book Types:
Chapbook, Short story collections, Memoir, Poetry collections
Publishes Through Contests Only:
Accepts Unsolicited Submissions:
Accepts Simultaneous Submissions:
Editorial Focus
Longship Press is a small-press publishing company based in Marin County, California. Its aim is to give voice to writers and canvas to artists. Providing the printed page to hold, to mark, to crease, and to carry is its aesthetic. Longship publishes the literary journal Nostos, once each year, as well as poetry chapbooks and full collections. The principal editor is Lawrence Tjernell.
Tips From the Editor
Longship Press accepts unsolicited submissions for poetry chapbooks and collections, short fiction collections, and other literary publications. Please note: Prior to sending a manuscript, contact Longship Press Editor, Lawrence Tjernell, via email to lawrence.tjernell@longshippresss.com. 
Contact Information
Lawrence Tjernell, Managing Editor
Last updated: Sep 28, 2022