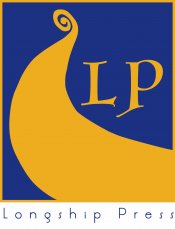 See writers who are published by this small press
Genres Published:
Poetry, Fiction, Creative Nonfiction
Subgenres:
Autobiography/Memoir, Feminist, Graphic/Illustrated, Literary Fiction, Prose Poetry, Speculative Fiction
Book Types:
Chapbook, Short story collections, Memoir, Poetry collections
Publishes Through Contests Only:
Accepts Unsolicited Submissions:
Accepts Simultaneous Submissions:
Editorial Focus
Longship Press publishes the literary journal Nostos once each year. Through Nostos, we publish poetry, short fiction, and art usually on a theme. We hope to print several pieces by any one author in order to offer readers a sample of an author's voice, style, point of view, etc. Additionally, we publish chapbooks and full poetry collections by individual authors, including Meryl Natchez, Lisa Rappoport, David Rollison, and Terry Lucas. 
Tips From the Editor
Check the website www.longshippress.com for information regarding solicitations. Check the theme description especially.
Contact Information
Lawrence Tjernell, Managing Editor
Last updated: Jul 08, 2020