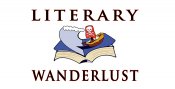 See writers who are published by this small press
Subgenres:
Commercial Fiction, Cross-genre, Historical, LGBTQ Voices, Literary Fiction, Love, Regional, Young Adult
Book Types:
Short story collections, Novel
Temporarily closed to submissions
Publishes Through Contests Only:
Accepts Unsolicited Submissions:
Accepts Simultaneous Submissions:
Editorial Focus
Literary Wanderlust is a coalition of editors and publishing professionals working together to make their authors successful, and their goal is to grow slowly but steadily by publishing books the editors love.
Tips From the Editor
We support our authors with quality editing and commercial covers, and partner with them to market their books. We work to bridge the gap between traditional and self-publishing by publishing our authors in both digital and print simultaneously while offering higher royalties than the Big 5. We truly believe in a publisher / author partnership. Our authors' successes are our successes.
Contact Information
Susan Brooks, Editor-in-Chief
Last updated: Nov 15, 2022