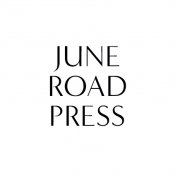 Publishes Through Contests Only:
Accepts Unsolicited Submissions:
Accepts Simultaneous Submissions:
Editorial Focus
June Road Press aims to publish books that lead readers to new places of connection, understanding, and discovery—books that guide and enrich, that transport and inspire, that help readers slow down to better know their environment and each other. We currently publish two full-length poetry collections a year, though our scope might expand in future seasons.
Tips From the Editor
We want clear, accessible writing that shows an appreciation for slowness and detail, that's maybe quiet and reflective, that can foster empathy or awareness, that's both timely and timeless. Of particular interest is environmental writing and work that engages with the natural world or carries a strong sense of place or history.
Contact Information
Sara Arnold, Publisher and Editor
Last updated: May 28, 2023