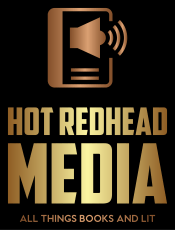 Genres Published:
Poetry, Fiction, Creative Nonfiction, Translation
Book Types:
Chapbook, Novella, Short story collections, Essay collections, Novel, Memoir, Poetry collections
Publishes Through Contests Only:
Accepts Unsolicited Submissions:
Accepts Simultaneous Submissions:
Editorial Focus
Hot Redhead Media is a small press that represents experimental and traditional literary work in multiple genres. 
Tips From the Editor
Hot Redhead Media is currently accepting short fiction, creative non-fiction, interviews, and mixed media for the anthology AUDACIOUS WOMEN. Submission details can be found at our website: https://www.hotredheadmedia.com/audaciou...
Contact Information
Jen Michalski, Publishing volunteer, HRM
Last updated: Oct 12, 2022