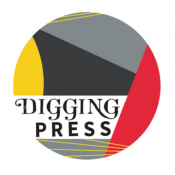 Genres Published:
Poetry, Fiction, Creative Nonfiction
Subgenres:
BIPOC Voices, Cross-genre, Experimental, Feminist, Flash Fiction, Formal Poetry, LGBTQ Voices, Literary Fiction, Prose Poetry
Book Types:
Chapbook, Novella, Short story collections, Poetry collections
Publishes Through Contests Only:
Accepts Electronic Submissions:
Accepts Simultaneous Submissions:
Accepts Unsolicited Submissions:
Distributors:
In-house distribution via online shop.
Editorial Focus
We publish chapbooks and a biannual poetry series. Our next poetry series book is forthcoming in Dec 2021. We are passionate about presenting a unique book design and offering editorial support. We aim to produce beautiful and artistic books. Selected chapbook manuscripts have a small print-run (100 copies), and authors receive 20 copies plus a $250 payment. Authors retain all rights to their material within the author's chapbook.
Tips From the Editor
We seek innovative works that are inventively personal and richly imagined.
Contact Information
Gessy Alvarez, Founder and Editor-in-chief
Last updated: Jun 29, 2021