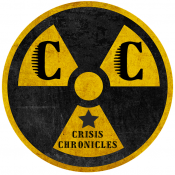 See writers who are published by this small press
Genres Published:
Poetry, Fiction, Creative Nonfiction
Subgenres:
Cross-genre, Experimental, Micro-poetry, Prose Poetry
Book Types:
Chapbook, Short story collections, Memoir, Poetry collections
Temporarily closed to submissions
Publishes Through Contests Only:
Accepts Unsolicited Submissions:
Accepts Simultaneous Submissions:
Editorial Focus
The press is flexible with a broad taste. Though most of our books in print are poetry chapbooks, Crisis Chronicles Press remains open to publishing anything the editor loves.
Tips From the Editor
Unfortunately, we are not accepting submissions at this time. We slowed down for a year and a half due to the Covid-19 pandemic and now have a lot of catching up to do. If all goes well, we may be able to begin accepting new submissions again in 2023. Or we may close the press when we have caught up on our current publishing commitments. For now, please forgive us if we fail to make the time to respond to unsolicited submissions.
Last updated: Jun 29, 2022