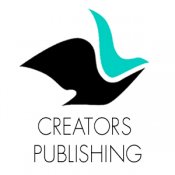 Genres Published:
Fiction, Creative Nonfiction
Subgenres:
Autobiography/Memoir, Commercial Fiction, Cross-genre, Erotica, Historical, Humor, Journalism/Investigative Reporting, Literary Fiction, Love, Narrative Nonfiction, Pop Culture, Young Adult
Publishes Through Contests Only:
Accepts Unsolicited Submissions:
Accepts Simultaneous Submissions:
Editorial Focus
Creators Publishing launched in 2006, and since then we have published more than 180 collection books and original manuscripts under three imprints. Our mission is to find unique voices that ignite readers with their words. We believe that the written word is what connects humanity and we seek to publish stories that strengthen that connectedness. We look for authors that are passionate about their work, technologically savvy, collaborative, self-motivated, and aware of their niche audience.
Tips From the Editor
All manuscript submissions for Creators Publishing MUST follow the guidelines below for consideration.
Please submit completed manuscripts only—no excerpts, samples, proposals.
Please submit in a double-spaced Word Doc.
On the cover page, please include:

Writer's name.
Address.
Telephone number.
Email address.
Website, if applicable.
Number of words in your manuscript.
Contact Information
Simone Slykhous, Managing Editor
Last updated: Jun 13, 2022