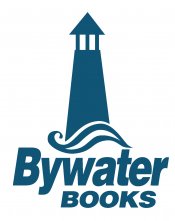 See writers who are published by this small press
Genres Published:
Fiction, Creative Nonfiction
Book Types:
Short story collections, Essay collections, Novel, Memoir
Temporarily closed to submissions
Publishes Through Contests Only:
Accepts Unsolicited Submissions:
Accepts Simultaneous Submissions:
Distributors:
Consortium Book Sales and Distribution
Editorial Focus
Bywater Books, Inc. represents the coming of age of queer literature.
The Bywater Books mission is to publish well-written commercial literature primarily targeted at lesbian, sapphic, and wlw readers—this includes trans women.
The Amble Press mission is to publish fiction and narrative nonfiction by queer writers of diverse identities within the LGBTQ+ community, with a primary, though not exclusive, focus on queer writers of color.
Tips From the Editor
Bywater Books does not publish poetry or erotica.
Last updated: May 15, 2023