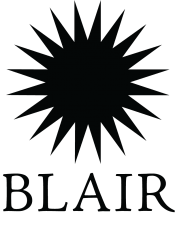 See writers who are published by this small press
Genres Published:
Poetry, Fiction, Creative Nonfiction
Book Types:
Short story collections, Essay collections, Novel, Memoir, Poetry collections
Formats:
Paperback, Hardcover, E-book
Publishes Through Contests Only:
Accepts Electronic Submissions:
Accepts Simultaneous Submissions:
Accepts Unsolicited Submissions:
Distributors:
Consortium (a division of Ingram)
Editorial Focus
Blair is a small, independent press interested in publishing voices from beyond the mainstream. We publish prose and poetry by underrepresented writers such as women, people of color, authors with disabilities, and LGBTQ+ authors.
Tips From the Editor
Please read our mission statement and submissions page on our website. We do not accept genre fiction, religious writing, children's stories that are just about cute cartoonish animals. We do not accept unsolicited fiction and poetry outside of our contests. Unsolicited nonfiction proposals can be sent to blairsubmissions@gmail.com.
Last updated: Aug 13, 2019