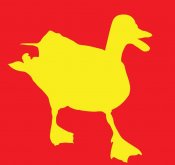 See writers who are published by this small press
Genres Published:
Fiction, Creative Nonfiction
Subgenres:
Autobiography/Memoir, Cross-genre, Experimental, Feminist, LGBTQ Voices, Graphic/Illustrated, Healing/Health, Historical, Nature/Environmental, Regional, Narrative Nonfiction, Literary Fiction, Commercial Fiction
Accepts Electronic Submissions:
Accepts Simultaneous Submissions:
Accepts Unsolicited Submissions:
Editorial Focus
Established in 2012, we are an indie press with the goal of providing high-quality, low-cost, highly accessible electronic and print books for anyone interested in science, mathematics, and the lives of scientists. We are currently focusing on science fiction and "science in fiction," but will eventually bring you a wide range of quality non-fiction and textbooks.
Tips From the Editor
Please submit a detailed cover letter describing yourself and your project, along with approximately 50 pages of the completed manuscript (fiction) or one chapter plus an outline (non-fiction). Electronic submissions only. Please no phone calls or snail mail.
Contact Information
Jay Nadeau, Editor-in-Chief
Last updated: Feb 17, 2017