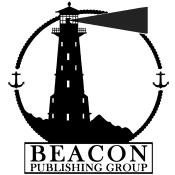 See writers who are published by this small press
Genres Published:
Fiction, Creative Nonfiction
Book Types:
Novella, Short story collections, Novel, Memoir
Formats:
Paperback, Hardcover, E-book, Audio
Publishes Through Contests Only:
Accepts Unsolicited Submissions:
Accepts Simultaneous Submissions:
Editorial Focus
Beacon Publishing Group is an award-winning, independent publisher of books and audio books headquartered in NYC. Beacon has a broad array of titles in fiction & non-fiction, including business, young adult, history, romance, mystery, horror, comedy, childrens, health & wellness and more. Beacon Publishing Group continues to expand their titles by acquiring innovative content from existing and debut authors worldwide.
Last updated: Apr 03, 2023