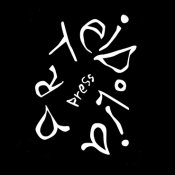 Genres Published:
Poetry, Fiction, Creative Nonfiction
Subgenres:
Creative Nonfiction, Experimental, Visual Poetry
Book Types:
Novella, Essay collections, Novel, Poetry collections
Publishes Through Contests Only:
Accepts Unsolicited Submissions:
Accepts Simultaneous Submissions:
Editorial Focus
Arteidolia Press is looking for authors who re-approach, re-consider and re-think the gamut of possibilities. Work should be diverse and inventive. Adventuresome and experimental. Arteidolia Press is open to all voices and conversations.
Tips From the Editor
Take a look at the books Arteidolia Press has published. Read what's been written about them. Check out the authors. Do you think your work is a good fit for Arteidolia Press?
Last updated: Sep 12, 2022