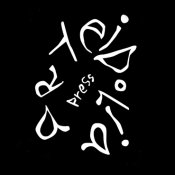 Genres Published:
Poetry, Creative Nonfiction
Subgenres:
Creative Nonfiction, Experimental
Book Types:
Essay collections, Poetry collections
Publishes Through Contests Only:
Accepts Unsolicited Submissions:
Accepts Simultaneous Submissions:
Editorial Focus
Arteidolia Press is looking for authors who push the gamut of possibilities, for writing that leans away from the ordinary and more towards uncharted territories.  Work should be diverse and inventive, adventuresome and experimental. Arteidolia Press is open to all voices and conversations.
Tips From the Editor
Take a look at all the titles from Arteidolia Press.  Get to know the authors. Do you think your work speaks to what Arteidolia Press has been publishing?
Last updated: Sep 18, 2023