Celebrate National Poetry Month and the publication of She Walks In Beauty: A Woman's Journey Through Poems, an anthology of poems selected by Caroline Kennedy, by attending  poetry readings curated by Poets & Writers at select Barnes & Noble stores.
In recent years, Caroline Kennedy and her friends began to share poems that spoke to the challenges they faced at various stages in their lives. "To me, that's the gift of poetry," Kennedy writes in the introduction to She Walks in Beauty, "it shapes an endless conversation about the most important things in life."
Inspired by this anthology and Kennedy's reflections on what the poems have meant to her, Poets & Writers has organized a series of free readings featuring contemporary women poets, many of whom have been funded through our Readings/Workshops program.
Join the conversation!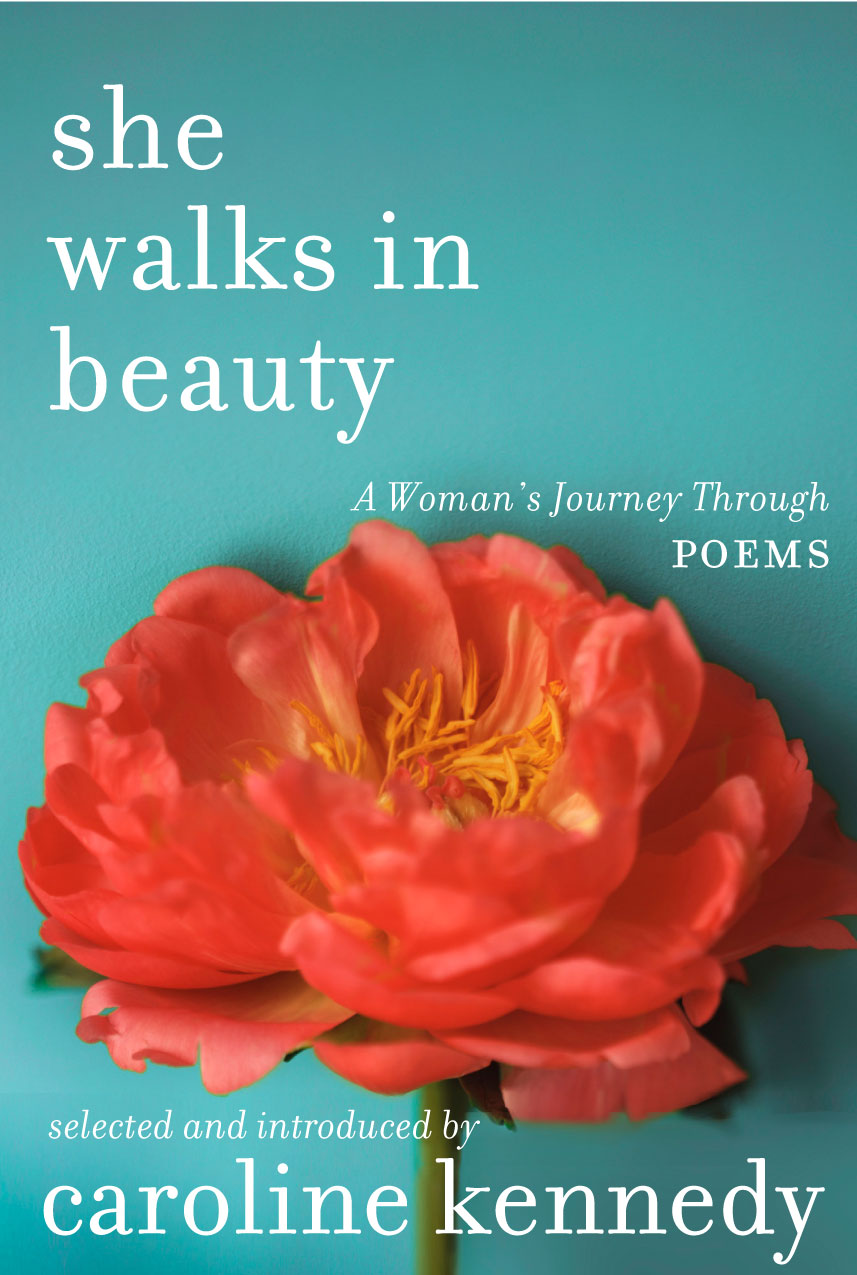 New York—April 5, 7PM
B&N Union Square
33 East 17th Street
Conversation and book signing
With: Caroline Kennedy and Sharon Olds,
introduced by Elliot Figman
Atlanta—April 7, 7PM
2900 Peachtree Road
With: Beth Gylys, Alice Lovelace,
Chelsea Rathburn, and Sharan Strange
Houston—April 11, 7 PM
River Oaks Shopping Center
2030 West Gray
With: Lauren Berry, Chitra Banerjee Divakaruni,
Beverly Monestier, Sasha Pimentel,
and Susan Wood
Santa Monica—April 6, 7 PM
Third Street Promenade
1201 3rd Street
With: Lory Bedikian, Eloise Klein Healy,
Suzanne Lummis, Imani Tolliver,
and Amy Uyematsu
Seattle—April 17, 7 PM
2675 Northeast University Village Street
With: Kathleen Flenniken, Jourdan Imani Keith,
Rebecca Loudon, Colleen J. McElroy, and
Susan Rich
Washington, D.C.—April 20, 6:30 PM
555 12th Street NW
With: Sarah Browning, Kim Roberts,
Hermine Pinson, and Donna Denize
Sponsored by Hyperion/Voice