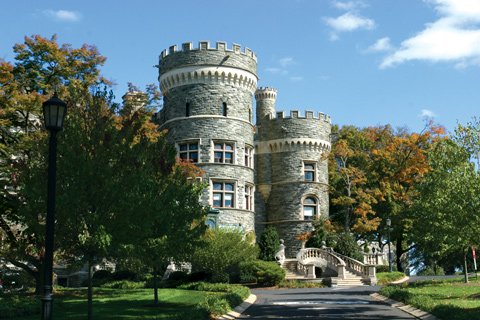 Core Faculty Includes:
Poetry: Genevieve Betts, James Warner
Fiction: Paul Elwork, Stephanie Feldman, Joshua Isard, Tracey Levine, Eric Smith
Funding/Employment Opportunities:
The program offers partial funding through graduate assistantships and financial aid.
Affiliated Publications/Publishers:
Other Features:
Students attend three weeklong residencies, in August and January at the Arcadia University campus in Glenside, Pennsylvania; and in July in Edinburgh, Scotland. The program hosts readings and discussions with writers and publishers.
The application deadline is March 1; admissions are made on a rolling basis.
Graduates:
Francis Daulerio, Nick Gregorio, Chris DiCicco, Michele Reale, Kailey Tedesco, Justin Hunter, Matt Kabik