See writers who attended this program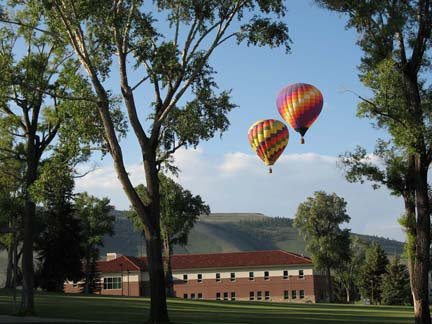 Core Faculty Includes:
Poetry: CMarie Fuhrman, Carol Guerrero-Murphy, Jennifer Hancock, Tyson Hausdoerffer, Clemonce Heard, Julie Kane, Maya Jewell Zeller
Genre Fiction: Rachelle Cruz, Carlos Hernandez, Nalo Hopkinson, Candace Nadon, Malka Older, Rick Wilbur, Fran Wilde
Nature Writing: CMarie Fuhrman, Molly Murfee, Laura Pritchett, Ana Maria Spagna
Publishing: Kevin J. Anderson, Allyson Longueira
Screenwriting: Trai Cartwright, JS Mayank
Funding/Employment Opportunities:
The program offers scholarships and loans.
Affiliated Publications/Publishers:
Other Features:
Students attend one two-week residency each July at the Western Colorado University campus in Gunnison, Colorado.
The program now offers four distinct MFA concentrations: Genre Fiction, Poetry, Screenwriting for Film and Television, and Nature Writing. The program also offers an MA in publishing.
The program also offers coursework in pedagogy, editing, the business side of writing, and criticism.