The third Poets & Writers Live event was held on October 25, 2014, at the Library of Congress and featured panel discussions with authors and editors from innovative independent publishers such as Graywolf Press, Algonquin Books, New Directions, Black Balloon Publishing, Rose Metal Press, Augury Books, and Gival Press, as well as advice about self-publishing opportunities, conversation about resources for writers in Washington, D.C., and a featured reading by award-winning author Charles D'Ambrosio.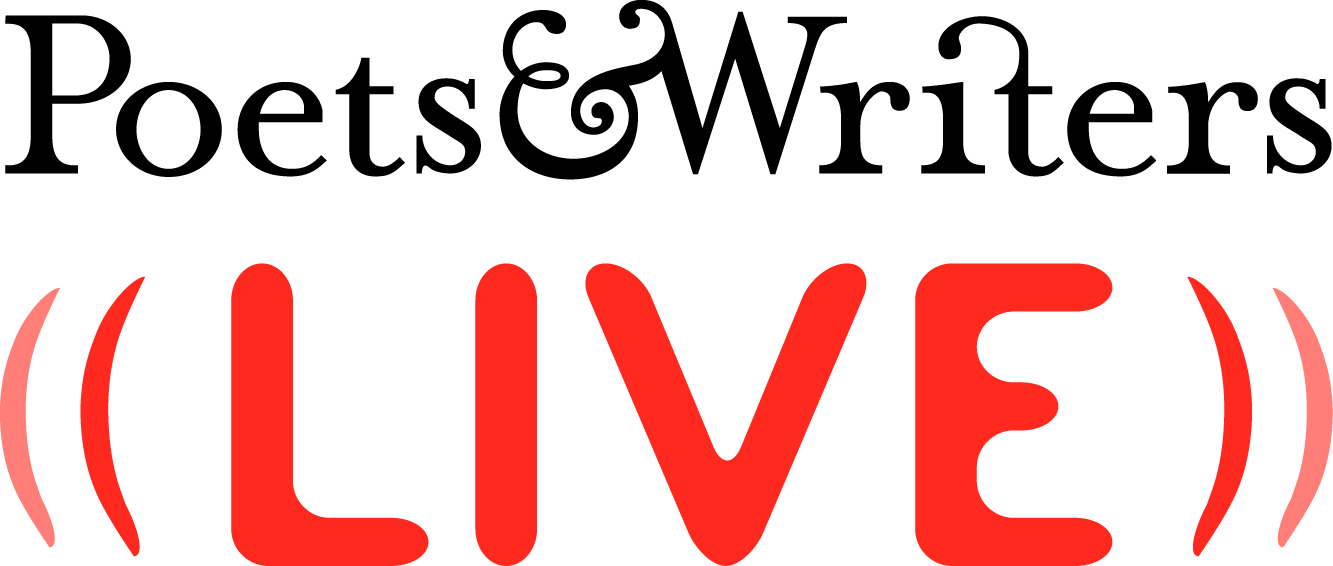 Date: Saturday, October 25, 2014
Time: 8:30 AM to 6:30 PM
Location: Library of Congress, Room LJ-119, 101 Independence Ave. SE, Washington, D.C.
Program:
8:30 to 9:30     CHECK-IN AND COFFEE

9:30 to 10:30     RESOURCES FOR WRITERS IN D.C. AND THE ROLE OF COMMUNITY
Bonnie Rose Marcus, director of Poets & Writers' Readings & Workshops (East), leads a discussion about resources available to writers in Washington, D.C., the importance of community, and how various literary communities can support one another. Panelists include Elizabeth Bruce, Regie Cabico, Carlos Parada Ayala, and Sarah Browning.
10:45 to 12:00     THE SAVVY SELF-PUBLISHER
Publishing veteran Debra Englander gives an overview of the self-publishing process, followed by a conversation with self-published novelist Jeffrey Blount, literary agent Anna Sproul-Latimer, and bookseller Bradley Graham of Politics & Prose about the opportunities available to independent authors as well as the challenges they face.
12:00 to 1:30     LUNCH BREAK
Local restaurants and delis in the area offer participants a number of options for lunch.
1:30 to 2:30    INDIE EDITOR ROUNDTABLE
Melissa Faliveno, associate editor of Poets & Writers Magazine, talks with the editors of five independent presses about the kind of work they look to publish, the relationships they cultivate with their authors, and the balance between publishing traditional work and developing new and innovative ideas for both print and digital literature. Panelists include Abigail Beckel of Rose Metal Press, Robert Giron of Gival Press, Andy Hunter of Black Balloon Publishing, Kimberly Steele of Augury Books, and Kathleen Wheaton of Washington Writers' Publishing House.

2:45 to 4:00     EDITORS & AUTHORS ROUNDTABLE
Kevin Larimer, editor in chief of Poets & Writers, leads a conversation with editors Jeff Shotts of Graywolf Press and Chuck Adams of Algonquin Books and authors Jeffrey Yang and Amy Rowland about what it means to be published by an independent press, the author-editor relationship, and how they work together to reach readers.
4:15 to 5:00     FEATURED READING
Charles D'Ambrosio reads from his new collection of essays, Loitering: New and Collected Essays, forthcoming from Tin House Books in November.
5:30 to 6:30     LITERARY MIXER
Join us for a wine reception in the Great Hall of the Folger Shakespeare Library (across the street from the Library of Congress).


About the Presenters:

Chuck Adams is executive editor at Algonquin Books, having joined the publishing imprint in 2004. Previously he worked at Simon & Schuster; Dell/Delacorte; Macmillan; and Holt, Rinehart, and Winston. In a career that has spanned more than four decades, and that has focused on narrative fiction and nonfiction, he has worked with a diverse list of writers, including Mary Higgins Clark, Jackie Collins, Johnny Evison, Scott Eyman, Sandra Brown, James Lee Burke, Ellen Gilchrist, Robert Goolrick, Joe McGinniss, Amy Rowland, Kinky Friedman, Joseph Heller, Barbara Delinsky, Sara Gruen, Charles Portis, Brock Clarke, and Alan Shapiro. In addition, he has edited books by many celebrities and public figures, including Esther Williams, Tab Hunter, Cher, Ronald Reagan, Charlton Heston, Faye Dunaway, Kitty Dukakis, Neil Simon, Maureen O'Hara, and Sarah Ferguson. A native of Virginia, he is a graduate of Duke University and the Duke School of Law; he lives in Chapel Hill, North Carolina.

Abigail Beckel is the publisher of Rose Metal Press, an independent, nonprofit publishing house she cofounded in 2006. Rose Metal Press's mission is to publish and promote books in hybrid genres such as prose poetry, flash fiction, novellas-in-flash, novels-in-verse, and text/art collaborations, and to encourage writing that moves beyond traditional genre boundaries by providing a home for authors doing innovative work. Beckel has worked professionally in the publishing industry for more than thirteen years, at publishers such as Pearson Education, Beacon Press, and Wiley-Blackwell Publishing. She is a published poet and prose writer and lives in Takoma Park, Maryland.

Jeffrey Blount is a multiple-award-winning author and an Emmy Award–winning television director for NBC News. He received his Emmy for outstanding live coverage of election night, 2008. He is also an award recipient for multiple documentary script projects. Those films are now on display in the Muhammad Ali Museum, the Newseum, the New England Patriots Museum, America I Am: The African American Imprint, the Museum at Bethel Woods/Woodstock, and others. Born and raised in Smithfield, Virginia, he now lives in Washington, D.C., and is married to Jeanne Meserve, former ABC News correspondent and former CNN anchor and correspondent. They have a daughter, Julia, and a son, Jake.
Sarah Browning is executive director of Split This Rock: Poetry of Provocation & Witness. Author of Whiskey in the Garden of Eden and coeditor of D.C. Poets Against the War, she is an associate fellow of the Institute for Policy Studies and cohost of Sunday Kind of Love at Busboys and Poets in Washington, D.C. With Don Share, she edited a special Split This Rock issue of Poetry magazine in March 2014. Browning has received fellowships from the D.C. Commission on the Arts and the Creative Communities Initiative and is a winner of the People Before Profits Poetry Prize. Her essays have appeared in Other Words, Foreign Policy in Focus, and the Utne Reader.
A native Texan, Elizabeth Bruce is a D.C.-based writer, theatre artist, teacher, and arts producer whose debut novel, And Silent Left the Place, published by Washington Writers' Publishing House, garnered distinctions from the Texas Institute of Letters, Foreword magazine, and Small Press Distributors. A member of Playwrights' Forum 2, she has cowritten scripts produced at Adventure Theatre, Sanctuary Theatre, and Washington Ethical Society; her experimental script, Sheila's Iron, won Carpetbag Theatre's Lucas Playwriting Competition. She has published in the Washington Post, Lines + Stars, Paycock Press's Gravity Dancers, and other local publications. Elizabeth is community arts producer at the bilingual educational organization CentroNía, with which she has long been associated. Bruce is the recipient of many grants from the D.C. Commission on the Arts & Humanities and Poets & Writers, Inc. 

Regie Cabico won the Nuyorican Poets Cafe Grand Slam and later took top prizes in the 1983, 1984, and 1987 National Poetry Slams. He has appeared on two seasons of HBO's Def Poetry Jam and NPR's Snap Judgement. He has shared the stage with Patti Smith and Allen Ginsberg, and through Howard Zinn's Portraits Project at NYU, has performed with Academy Award nominees Stanley Tucci and Jesse Eisenberg. He received the 2006 Writers for Writers Award from Poets & Writers, Inc., for his work teaching at-risk youth at Bellevue Hospital in New York. As a former member of the New York Neo Futurists, he received three NY Innovative Theater Award nominations for his work in Too Much Light Makes the Baby Go Blind, which won the 2006 Award for Best Performance Art Production. With Don Mike Mendoza, he also curates and cohosts La Ti Do: A Weekly Cabaret & Spoken Word Series nominated by the Washington Blade as 2012 Best Theater Production and Broadway World's 2013 Best Cabaret Production. He is a former artist in residence at NYU's Asian Pacific American Studies Program and has served as faculty at Banff's Spoken Word Program. With Brittany Fonte, he coedited a collection of North American and United Kingdom queer poetry, Flicker and Spark, a 2014 Lambda Literary Award Nominee for Best Anthology. (photo by Les Talusan)

Charles D'Ambrosio is the author of The Point and Other Stories, Orphans, and The Dead Fish Museum. His new book, Loitering: New and Collected Essays, will be published by Tin House Books in November. His stories have appeared in the New Yorker, Harper's, the Paris Review, Zoetrope All-Story, as well as various anthologies, including Best American Short Stories, The Pushcart Prize, and the O. Henry Prize Stories. Among other honors, he is a recipient of a Whiting Writers' Award and a Lannan Award. The Dead Fish Museum was a PEN/Faulkner Award Finalist. He teaches fiction at the Iowa Writers' Workshop.
Debra Englander is an experienced editor and writer. Formerly editorial director at John Wiley & Sons for nearly two decades, she is currently a freelance editor and writing coach. She has written a personal finance book and contributed articles to a range of publications including Publishers Weekly, Money magazine, USA Today, Redbook, and others. She has participated as a publishing expert on numerous panels and at writer's workshops.
Melissa Faliveno is the associate editor of Poets & Writers Magazine. She received a BA in English and creative writing from the University of Wisconsin and an MFA in creative nonfiction writing from Sarah Lawrence College. She has worked as an editorial assistant for a major fiction publisher and an editor for an independent nonfiction press based in the Midwest. She is also a freelance writer and book reviewer, and has taught creative writing to high school students and incarcerated men in New York City. Her fiction and nonfiction has appeared in DIAGRAM, Din, Isthmus, and Lumina. She lives in Brooklyn, New York.

Robert Giron established Gival Press in 1998. Since then, the award-winning independent literary press has published over sixty books of fiction and poetry by emerging and established authors. Giron is also the editor of the online journals ArLiJo and the Sligo Journal, and the past poetry editor of Potomac Review. He is the author of five poetry collections, has coedited an award-winning collection on women's studies, and has edited two award-winning anthologies of poetry, most recently Poetic Voices Without Borders 2. A resident of Arlington, Virginia, Giron teaches at Montgomery College in Maryland.

Bradley Graham is co-owner of Politics and Prose bookstore in Washington, D.C. He and his wife Lissa Muscatine purchased the store in June 2011 and now manage it fulltime. Previously, Graham spent more than three decades as a journalist with the Washington Post. His assignments included overseas postings in Germany, Poland, and Argentina, as well as stints as an economics writer, Pentagon correspondent, and editor. He has written two books: a 2009 biography of Donald Rumsfeld, By His Own Rules, and a 2001 account of U.S. efforts to build a national system against ballistic missile attack, Hit to Kill. He holds a BA from Yale and an MBA from Stanford.


Andy Hunter is the publisher of Black Balloon Publishing, a critically acclaimed independent press headquartered in New York City, and the founder of Electric Literature, a nonprofit dedicated to amplifying the power of storytelling through digital innovation.

Kevin Larimer is the editor in chief of Poets & Writers. He holds a degree in journalism from the University of Wisconsin in Milwaukee and received his MFA in poetry from the Iowa Writers' Workshop, where he was the poetry editor of the Iowa Review. He has served on a number of panels on publishing at events such as the Sozopol Fiction Seminars, the Slice Literary Writer's Conference, Poets Forum, and the AWP Conference. His poems have appeared in Fence, Pleiades, Verse, and a dozen other literary magazines. He has written book reviews for American Letters & Commentary, American Book Review, Chelsea, and the Pittsburgh Post-Gazette. (photo by Stephanie Diani)

Bonnie Rose Marcus joined Poets &Writers in 2000 as the director of the Readings & Workshops Program (East) and Writers Exchange, bringing more than fifteen years of experience in the field of arts education. Poet and theatre artist, Marcus' book of poetry, The Luminosity, was published in June 2013 with 3:A Taos Press. Her poetry has been published in journals including Brooklyn, Miss Fit's Free Press, and Salon. She has read and performed her work at a variety of venues in New York City, as well as at the Third Annual Midwest Literary Walk in Michigan, Split this Rock Festival in Washington, D.C., and the New Mexico Poetry Society Convention. Her theatre credits include a three-and-a-half-year run in the Off Broadway show Tony 'N Tina's Wedding. Bonnie Rose is also a hospice volunteer and facilitates classes in Meditation and Buddhist studies.

Carlos Parada Ayala is the author of the poetry book La luz de la tormenta/The Light of the Storm (Zozobra Publishing, 2013) and coeditor of the anthology Al pie de la Casa Blanca: Poetas hispanos de Washington, DC (North American Academy of the Spanish Language, 2010.) This poetry anthology, coedited with Argentinian poet Luis Alberto Ambroggio, was selected by the Library of Congress to celebrate four hundred years of poetry written in Spanish in the United States. Parada Ayala is a recipient of Washington, D.C.'s Commission on the Arts Larry Neal Poetry Award and has received the Commission's individual artist's fellowship. In 2013 the Embassy of El Salvador in Washington, D.C., awarded him with the Independence 2013 distinction for his contribution to Salvadoran letters.

Amy Rowland is an editor at the New York Times Book Review and the author of the novel The Transcriptionist. Her writing has appeared in the New York Times, the Washington Post, the Christian Science Monitor, the Charlotte Observer, Utne Reader, and other publications. (photo by Diana Pappas)
Jeff Shotts is executive editor at Graywolf Press, a leading independent publisher of poetry, fiction, and nonfiction. He acquires and edits Graywolf's poetry list as well as works of nonfiction, essay, literary criticism, and translation. Authors whose titles Shotts has acquired have received the Nobel Peace Prize and the Nobel Prize in Literature, and books he has acquired and edited have won the Pulitzer Prize, the National Book Award, and the National Book Critics Circle Award, among other distinctions. He lives in Minneapolis. (photo by Erin Smith Photography)

Literary agent Anna Sproul-Latimer has been a part of the Ross Yoon team since 2005. She loves working with clients who are driven by curiosity: exploring new worlds, uncovering hidden communities, and creating new connections with enthusiasm so infectious that national audiences have already begun to pay attention. She also manages the agency's foreign rights list. Sproul-Latimer attends book fairs and speaks at writers conferences across the country and world. In her spare time, she edits and ghostwrites books and writes for women's lifestyle media. She earned her BA from Columbia University and her master's degree from Oxford, both in English literature. She lives with her husband and baby son in Arlington, Virginia.
Kimberly Steele is an independent-press publisher and a freelance commercial copywriter working in New York and Philadelphia. She is the vice president and coeditor of Augury Books, a poetry, fiction, and creative nonfiction press founded in 2010 with seven titles to date and three forthcoming in 2015. Augury Books is committed to publishing innovative work by emerging and established writers and reaffirming the diversity of the reading public. Augury's authors have received such honors as the O. Henry Prize for Short Fiction, the National Poetry Series open competition, and the Tony Quagliano International Poetry Award, among others. Kimberly holds a BA in English and psychology from Georgetown University in Washington, D.C., and an MFA in creative writing from the New School in New York. (photo by Dave Bledsoe)
Kathleen Wheaton grew up in California and lived and worked as a journalist in Madrid, New York, Buenos Aires, Rio de Janeiro, and Mexico City. For the past ten years she has been a writer for Bethesda Magazine, where she has received three Society of Professional Journalists awards for feature writing. Her fiction has appeared in numerous journals including Narrative, the Baltimore Review, and the Potomac Review. Her short story collection, Aliens and Other Stories, won the 2013 Washington Writers' Publishing House Fiction Prize. She is currently serving as president of Washington Writers' Publishing House, a nonprofit cooperative press that has published eighty volumes of fiction and poetry by D.C.-area writers since 1975.

Jeffrey Yang is the author of the poetry collections Vanishing-Line and An Aquarium. He is the translator of Nobel Peace Prize Laureate Liu Xiaobo's June Fourth Elegies and Su Shi's East Slope. Yang is the editor of the poetry anthologies Birds, Beasts, and Seas: Nature Poems from New Directions and Time of Grief: Mourning Poems, and coeditor of the annual anthology of world literature Two Lines: Some Kind of Beautiful Signal. His translation of Ahtmajan Osman's Uyghurland, the Farthest Exile, will be published in Spring 2015. Yang works as an editor at New Directions Publishing and New York Review Books. (Photo by Hafiz Hamzah.)

REGISTER NOW

About Poets & Writers Live:
Poets & Writers Live is a new initiative developed in response to interviews and discussions with writers from all over the country. When we asked what Poets & Writers could do to support their writing practice, time and again writers expressed a desire for a more tangible connection to other writers. So, we came up with a living, breathing version of what Poets & Writers already offers: Poets & Writers Live.
Poets & Writers Live debuted in Los Angeles in January 2014 with a program focused on Inspiration, followed by a program on literary agents that was held in New York City in June 2014. In time, we hope to offer similar events in other cities—so stay tuned! Learn more at pw.org/live.
Questions? Please contact us at pwlive@pw.org.