The sixth Poets & Writers Live event was held at the Pacific Northwest College of Art's Mediatheque theater on October 17, 2015. The editors of many of the area's most exciting presses and literary magazines joined the editors of Poets & Writers Magazine to explore the art of writing and the business of independent publishing.
The program featured a keynote address by award-winning author Barry Lopez followed by panel discussions on resources for writers in Portland; tips for savvy self-publishing; and what the editors of innovative small presses and literary magazines are looking for and how they work with writers; as well as breakout sessions with literary agents Betsy Amster and Neal Swain, Copper Canyon Press executive editor Michael Wiegers, publishing pro Debra Englander, memoirist Debra Gwartney, fiction writer Justin Taylor, and poet Matthew Dickman; craft talks with poet Matthew Dickman, fiction writer Leni Zumas, and essayist Elena Passarello; dangerous writing with Tom Spanbauer, and more. We topped it all off with a Literary Mixer and Literary Magazine and Small Press Fair. Participants enjoyed a drink with their fellow writers while browsing some of the Northwest's leading journals and indie publishers.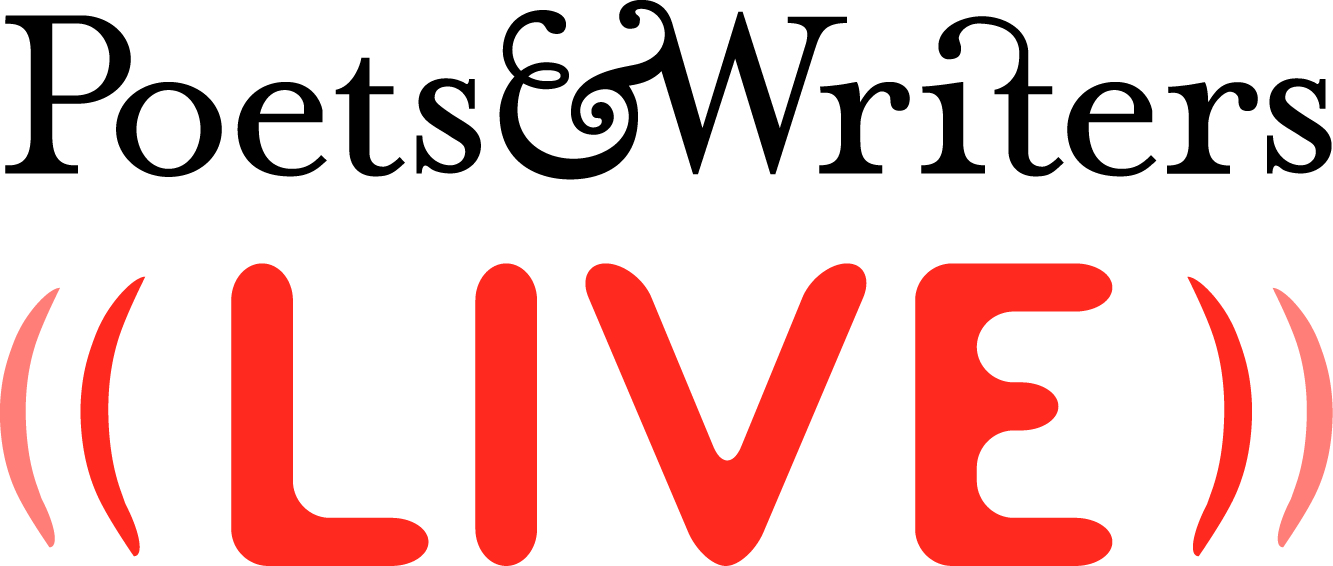 Date: Saturday, October 17, 2015
Time: 8:00 AM to 6:00 PM
Location: Mediatheque, Pacific Northwest College of Art, 511 NW Broadway, Portland, OR
Program:
8:00 to 9:00     CHECK-IN AND COFFEE
9:00 to 9:15     KEYNOTE
Award-winning author Barry Lopez will deliver the day's opening remarks and read a selection of his work.
9:15 to 10:00     HERE TO HELP: ORGANIZATIONS SUPPORTING THE PORTLAND WRITING COMMUNITY
Jenny Chu, program coordinator at Write Around Portland, leads a discussion about resources available to writers in Portland, the importance of community, and how various literary communities can support one another. Panelists include David Biespiel, executive director of the Attic Institute; A. M. O'Malley, program director of the Independent Publishing Resource Center; Liz Mehl, cofounder and director of Poetry Press Week; and Andrew Proctor, executive director of Literary Arts.
10:15 to 11:00     THE SAVVY SELF-PUBLISHER
Publishing veteran Debra Englander gives an overview of the self-publishing process, followed by a conversation with self-published author William Hertling, editor Jessica Page Morel, and book publicist Jessica Glenn about the opportunities available to independent authors as well as the challenges they face.
PLUS: During the 10:15–11:00 time slot, a limited number of seats are available for three unique sessions with publishing professionals:
1. Michael Wiegers, editor in chief of Copper Canyon Press, will present Behind the Scenes at a Publishing House: Understanding What an Editor Wants From an Author.
2. Betsy Amster, president of Betsy Amster Literary Enterprises, will present Agents 101: What Every Writer Needs to Know About Finding and Working With an Agent.
3. Neal Swain, assistant agent at Wales Literary Agency, will present Query Letter Workshop: How to Get the Attention of a Literary Agent.
You may select one of these options when registering for an additional charge of $25; seating is extremely limited.
11:15 to 12:00     INDEPENDENT PRESS EDITOR PANEL
Kevin Sampsell, publisher of Future Tense Books, talks with the editors of some of the area's most successful independent presses about the kind of work they publish, along with practical advice for writers looking to submit their work and tips for how to establish successful working relationships with editors. Panelists include Heidi Broadhead, managing editor of Wave Books; Natalie Garyet, managing editor of Tavern Books; Rhonda Hughes, publisher of Hawthorne Books; and Michael Wiegers, editor in chief of Copper Canyon Press.

12:15 to 1:00     LITERARY MAGAZINE EDITOR PANEL
Dana Isokawa, assistant editor of Poets & Writers Magazine (and editor of the magazine's Literary MagNet column), talks with the editors of some of Portland's most exciting literary magazines about about the kind of work they're looking for, the relationships they cultivate with their authors, and the balance between publishing traditional work and developing new and innovative ideas for both print and digital literature. Panelists include LeAnna Crawford of Getrude, Cheston Knapp of Tin House, Travis Meyer of Poor Claudia, and Kim Winterheimer of Masters Review.
PLUS: During the 12:15–1:00 time slot, a limited number of seats are available for three unique sessions focusing on creativity on the page:
1. Debra Gwartney, author of Live Through This: A Mother's Memoir of Runaway Daughters and Reclaimed Love (Houghton Mifflin Harcourt (2009), will present Memoir Writing: Strategies for Avoiding Common Deterrents to Engaging Personal Narrative. 
2. Matthew Dickman, author of Mayakovsky's Revolver (Norton, 2012), will present Sitting With the Self: A 45-Minute Poetry Practice.
3. Justin Taylor, author of the story collection Flings (HarperCollins, 2014), will present Openings: Getting the Most Out of Your First Sentence, Paragraph, or Page. (Participants are invited to bring in an opening sentence or paragraph to workshop with the group.)

You may select one of these options when registering for an additional charge of $25; seating is extremely limited.
1:00 to 2:15     LUNCH BREAK
Local restaurants and delis in the area offer participants a number of options for lunch.
2:15 to 3:00     CRAFT CAPSULES
Essayist Elena Passarello presents "Point Sublime: Research and Uncertainty in the Literary Essay." Watch the video.
Poet Matthew Dickman discusses "Skinheads, Suicide, and Government Assistance: Why Subjects Don't Make Poets Into Heroes." Watch the video.
Fiction writer Leni Zumas delivers "In Praise of Debris: On Using Shards, Dregs, and Detritus in Fiction." Watch the video.
PLUS: During the 2:15–3:00 time slot, a limited number of appointments are available for ten-minute one-on-one consultations with publishing professionals:

1. Neal Swain, assistant agent at Wales Literary Agency, offers evaluations of book proposals and suggestions for revision.
2. Debra Englander, a freelance editor, writing coach, and former editorial director at John Wiley & Sons, offers feedback on book proposals and suggestions about whether to self-publish or find an agent.

You may select one of these options when registering for an additional charge of $25; these ten-minute appointments are extremely limited. Prior to the event, ticket-holders will be contacted via e-mail with information about their scheduled time and instructions for submitting a book proposal.
3:15 to 4:00     DANGEROUS WRITING
Critically acclaimed novelist Tom Spanbauer, author of Faraway Places, The Man Who Fell In Love With The Moon, In The City of Shy Hunters, Now Is the Hour, and, most recently, I Loved You More (Hawthorne Books, 2014), presents a talk on Dangerous Writing, an innovative approach to writing that forms the basis of the workshop he has been teaching in Portland for years. The presentation will be followed by readings by Matty Byloos and Margaret Malone, students of the Dangerous Writing workshop. Introduction by novelist Monica Drake.
4:15 to 5:00     SOMETHING ENTIRELY DIFFERENT
O. Henry Prize–winning writer and Emmy-nominated filmmaker Arthur Bradford joins Mindy Nettifee, an accomplished performance poet and storyteller, and Emily Overstreet of the folk rock band Great Wilderness for a refreshing end to the program, featuring behind-the-scenes stories and film clips from Six Days to Air: The Making of South Park, a PowerPoint presentation preparing you to survive astrological threats to your creative process, gorgeous music, heart-charging poetry, and more. This rug will tie the room together. 
5:00 to 6:00     LITERARY MIXER & LIT MAG FAIR
Join us for a drink and a light snack at the PNCA. Stick around to browse a selection of local literary magazines and meet the editors. Participating journals include: Burnside Review, Gertrude, Portland Review, Masters Review, Poor Claudia, Propeller Magazine, Timberline Review, Tin House, and more!

---

COMMUNITY PROMOTIONAL PARTNERS:
---
About the Presenters: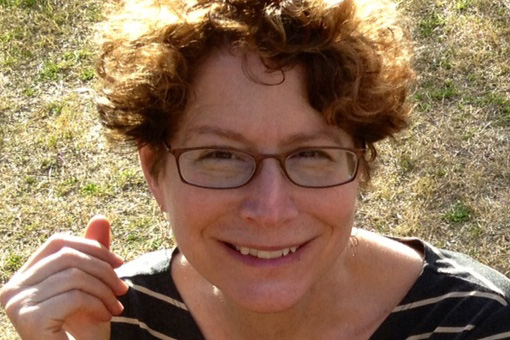 Betsy Amster is president of Betsy Amster Literary Enterprises, a literary agency in Portland. A former editor at Pantheon and Vintage, she has been described in the Los Angeles Times as "a dogged prospector of…literary talent" and celebrated in the American Society of Journalists and Authors newsletter for her "no-nonsense style and whimsical sense of humor."  Her clients include Los Angeles Times bestselling writers Maria Amparo Escandon and Joy Nicholson, Mary Higgins Clark Award winner Sandi Ault, James Beard Award-winning baker Kim Boyce, popular research psychologist Elaine N. Aron, historian Margaret Leslie Davis, and MacArthur fellow and urban farmer Will Allen.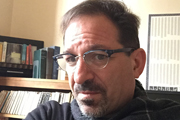 David Biespiel is the author of ten books, including most recently A Long High Whistle, Charming Gardeners, and The Book of Men and Women, which was chosen as one of the Best Books of the Year by the Poetry Foundation and received the Oregon Book Awards. Among his honors are fellowships from the Lannan Foundation, Stanford University, and the National Endowment for the Arts. He writes the Poetry Wire column for The Rumpus and has been a contributor to American Poetry Review, Parnassus, Poetry, The New York Times, Slate, and New Republic. He is currently president of the Attic Institute of Arts and Letters and also teaches in the creative writing program at Oregon State University and the Rainier Writers Workshop.

Arthur Bradford is the author of Dogwalker (Knopf), Benny's Brigade (McSweeney's Childrens), and Turtleface and Beyond, published this year by Farrar, Straus and Giroux.  An O Henry Award–winner, his writing has appeared in Esquire, McSweeney's, Men's Journal, VICE, Tin House, and others. He directed the How's your News? documentary series for HBO and MTV, and the Emmy-nominated film Six Days to Air, about the making of South Park, for Comedy Central. He is currently shooting a feature documentary about Matt Stone and Trey Parker.  He lives in Portland, Oregon and works part-time at a juvenile detention facility.
Heidi Broadhead is the Managing Editor at Wave Books, an independent poetry publisher in Seattle. Before starting at Wave full-time in 2009 she wrote regular features for Edible Seattle, Omnivoracious, Publicola, the Chicago Reader, and the Poetry Foundation, and worked as a writer/editor for numerous arts organizations in Seattle and Chicago. She currently lives in the Pioneer Square district of Seattle with her husband and son.


Matty Byloos is the author of two books: a collection of short stories, Don't Smell the Floss (Write Bloody Books, 2009); and a novel-in-verse called ROPE (Small Doggies Press, 2014). His work has appeared in Everyday Genius, Matchbook, and Bomb, among others. His writing has been included in the anthologies Gen F: An Anthology of Short Stories for the Comic Tragedies of Our Times (Gordy Grundy, 2014); In Heaven, Everything Is Fine: Fiction Inspired by David Lynch (Eraserhead Press, 2013); and The People's Apocalypse (Microcosm Publishing, 2013). With Carrie Seitzinger, he runs NAILED Magazine from Portland, where he lives and works.
Jenny M. Chu grew up in Oregon and received her Master of Fine Arts in Writing from the University of San Francisco. She upholds Write Around Portland's values of respect, writing, and community, and their mission to change lives through the power of writing as the organization's program coordinator. She is also the cofounder of BACKWORDS Press & Blog. In work, she is currently obsessed with Eisenhower's Matrix and better time management skills. In art, she seeks the possibility of a horizon and a clockless day.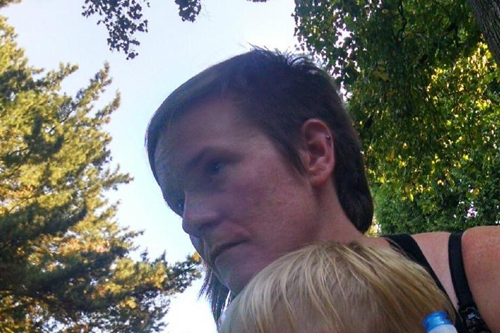 LeAnna Crawford has always had a special place for the absurd, the extraordinary, the art that pushes the boundaries of what we call art. She's been an actor, an artist's model, and everything in between, but all the time a poet. Finally giving in to her secret obsession LeAnna received her MFA in Creative Writing from Antioch University in Los Angeles in 2007. Her work has been seen in places ranging from the Oklahoma Review, to the Dirty Napkin and the Sylvan Echo, as well as one of the early editions of Gertrude, a journal of voice and vision. This early publication led in part to LeAnna's current appointment to the board of directors for the Portland-based queer literary and arts press, Gertrude Press. LeAnna also teaches English and Writing at Chemeketa Community College in Salem, Oregon.
Matthew Dickman is the author of All-American Poem (American Poetry Review/ Copper Canyon Press, 2008), 50 American Plays (co-written with his twin brother Michael Dickman, Copper Canyon Press, 2012), Mayakovsky's Revolver (Norton, 2012), Wish You Were Here (Spork Press, 2013), and 24 HOURS (One Star Press, Paris, France, 2014). He is the recipient of the May Sarton Award from the American Academy of Arts and Sciences, the Kate Tufts Award from Claremont College, and a 2015 Guggenheim among others. His poems have appeared in McSweeney's, the Believer, the London Review of Books, Esquire, and the New Yorker, among others. Matthew Dickman is the poetry editor of Tin House Magazine. He lives in Portland, Oregon.

Monica Drake is the author of the novels Clown Girl and the Stud Book. She designed, launched, and now runs the BFA in Writing at PNCA in Portland, Oregon. Her stories and essays have appeared in Oregon Humanities Magazine, the Rumpus, Paris Review Daily, and many other publications. She is currently working on a story collection coming out December 2015, "The Folly of Loving Life," with Future Tense Books.



Debra Englander is an experienced editor and writer. Formerly editorial director at John Wiley & Sons for nearly two decades, she is currently a freelance editor and writing coach. She has written a personal finance book and contributed articles to a range of publications including Publishers Weekly, Money magazine, USA Today, Redbook, and others. She has participated as a publishing expert on numerous panels and at writers workshops. Her column "The Savvy Self-Publisher" appears frequently in Poets & Writers Magazine.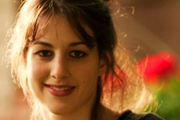 Natalie Garyet is the managing editor of Portland-based non-profit poetry press Tavern Books. Her poems have appeared or are forthcoming in Alaska Quarterly Review, Lewis & Clark Literary Review, the Grove Review, Borderlands: Texas Poetry Review, and PHANTOM. Her chapbook, Slow Witness, was published by Berberis Press in 2013.


Jessica Glenn works as the director of MindBuck Media Book Publicity, which she started in 2005​. Jess loves authors and books and helping authors sell books, which makes work a joy. She enjoys gardening, animal husbandry, playing guitar, cooking, writing, was a contestant on Masterchef, is involved with local social activism, ​has three teenagers and the cutest baby twins ever​. She has a thing for squirrels. Gordon Ramsey likes her Hollandaise. 
Debra Gwartney is the author of a memoir, Live Through This, and coeditor of Home Ground: Language for an American Landscape. Her work has appeared recently in Tin House, Prairie Schooner, The Normal School, and American Scholar. She teaches in the Pacific University MFA program and lives in Western Oregon.

 
William Hertling is the author of the award-winning novels Avogadro Corp, A. I. Apocalypse, The Last Firewall, and The Turing Exception. These near-term science-fiction novels explore the emergence of artificial intelligence, coexistence of humans and smart machines, and the impact of social reputation, technological unemployment, and other near-future issues. His novels have been called "frighteningly plausible," "tremendous," and "must-read."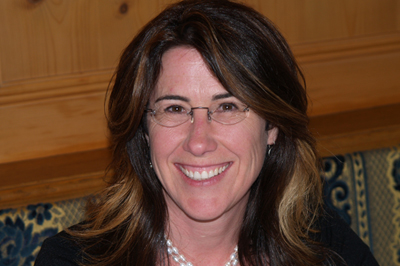 Rhonda Hughes is the publisher at Hawthorne Books, an independent literary press based in Portland, Oregon, with a national scope and deep regional roots, publishing works by Karen Karbo, David Shields, Tom Spanbauer, Sallie Tisdale, Lidia Yuknavitch, and others. Now in its fifteenth year, Hawthorne has published literary fiction and nonfiction to consistent critical acclaim. Hughes is known for her keen sense of story, a deep commitment to her authors, and bottom-line sensibility when bringing work to market.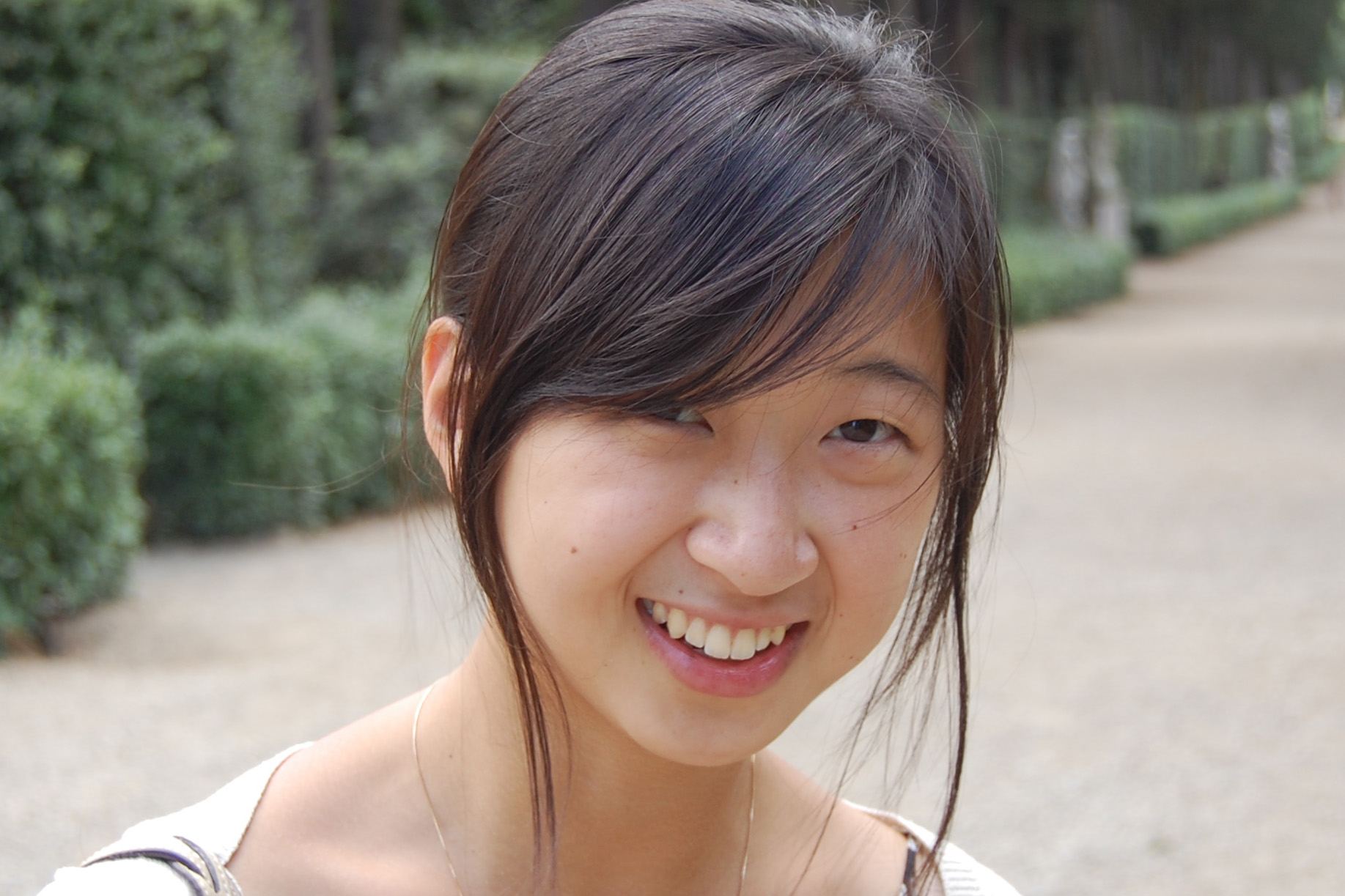 Dana Isokawa is the assistant editor of Poets & Writers Magazine. She received her MFA in poetry from New York University as the Fromer Fellow, and a BA in philosophy from Princeton University. She lives in Brooklyn, New York.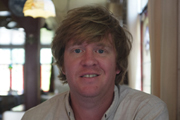 Cheston Knapp is the managing editor of Tin House Magazine and executive director of the Tin House Summer Writer's Workshop. He lives in Portland with the choices he's made.





Kevin Larimer is the editor in chief of Poets & Writers, where he edits Poets & Writers Magazine, oversees the organization's website, directs Poets & Writers Live, and cohosts Ampersand: The Poets & Writers Podcast. He holds a degree in journalism from the University of Wisconsin in Milwaukee and received his MFA in poetry from the Iowa Writers' Workshop, where he was the poetry editor of the Iowa Review. He has served on a number of panels on publishing at events such as the Library of Congress National Book Festival, the Sozopol Fiction Seminars, the Slice Literary Writer's Conference, Poets Forum, the Writer's Hotel, and the AWP Conference. His poems have appeared in Fence, Pleiades, Verse, and a dozen other literary magazines. He has written book reviews for American Letters & Commentary, American Book Review, Chelsea, and the Pittsburgh Post-Gazette. He lives in New York City.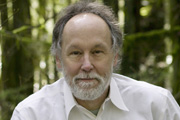 Barry Lopez is the author of fourteen books of fiction and nonfiction, including Arctic Dreams, for which he received the National Book Award. He is the recipient of numerous cultural and literary awards and has traveled to more than ninety countries. His work is widely translated and anthologized.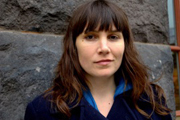 Margaret Malone's debut book, a story collection titled PEOPLE LIKE YOU, is forthcoming from Atelier26 Books in November. Her stories and nonfiction can be found in the Missouri Review, Oregon Humanities, Propeller Magazine, Swink, latimes.com, and elsewhere.  A recipient of an Oregon Literary Fellowship and an Oregon Arts Commission Individual Artist Fellowship, Margaret is a co-host of the artist and literary gathering SHARE.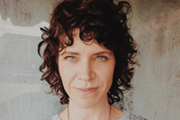 Liz Mehl was born in Portland, Oregon, where she still lives. She is cofounder and director of Poetry Press Week, a biannual showcase of new works of poetry. She would be happy if people described her as a poetry evangelist; what that means, exactly, is still being determined.




Travis Meyer is coeditor at Poor Claudia, where he manages print design, web engineering and publishing logistics.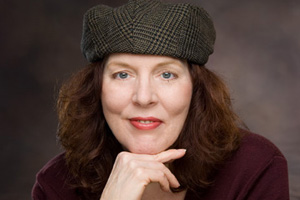 Jessica Page Morrell understands both sides of the editorial desk—as an editor and an author. She writes on topics related to writing and creativity, and is the author of Thanks, But This Isn't For Us: A (Sort of) Compassionate Guide to Why Your Writing Is Being Rejected; Bullies, Bastards & Bitches: How to Write the Bad Guys in Fiction; The Writer's I Ching: Wisdom for the Creative Life; Voices from the Street; Between the Lines: Master The Subtle Elements Of Fiction Writing; and Writing Out the Storm. Morrell founded and coordinates three writing conferences, has been creating columns about the writing life since 1998, and is a popular speaker at writers conferences throughout North America. Morrell lives in Portland, Oregon, where she is surrounded by writers and watches the sky in all its moods and permutations.

Mindy Nettifee is an award-winning writer, performance poet, and storyteller. She is the author of two poetry collections—Sleepyhead Assassins (Moon Tide Press) and Rise of the Trust Fall (Write Bloody Press)—and a collection of essays on writing called Glitter in the Blood (Write Bloody Press), a Powell's 2013 Indie Press Best Seller. She is a producer for Back Fence PDX in Portland and Write Now Poets in Los Angeles, a host for the Moth, and a storytelling teacher for Literary Arts. You can see her perform new work monthly in Portland, or at the New Shit Show (www.newshitshow.com).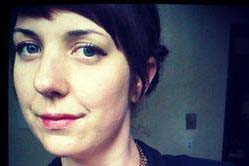 A. M. O'Malley has recently been published in the Newer York, Unshod Quills, Nailed Magazine, the Nervous Breakdown, Jerkpoet, Poor Claudia, the Burnside Review, and the Portland Review. Ms. O'Malley's first full-length book of hybrid poem-memoir, My Mother, Myself, will be published by University of Hell Press in 2016. She is a Literary Arts Writers in the Schools teaching artist, a Young Audiences Teaching Artist Studio graduate, a Regional Arts and Culture Council grant recipient and winner of the 2014 Skidmore Prize. In 2012, O'Malley started a writing and publishing program at the Columbia River Correctional Institution and goes there every Tuesday night to teach writing to incarcerated men. She also teaches writing, collage art, and self-publishing at Portland Community College and helps run a monthly collage night with the collage artist and writer Kevin Sampsell. She lives and works in Portland, Oregon, where she is the program director at the Independent Publishing Resource Center.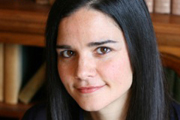 Elena Passarello is the author of Let Me Clear My Throat and the forthcoming Animals Strike Curious Poses, both from Sarabande Books. Her essays have been published in Oxford American, Creative Nonfiction, Slate and the Iowa Review, among other journals, as well as the 2015 anthologies After Montaigne and Cat is Art Spelled Wrong. Elena received fellowships from the MacDowell Colony, the Hambidge Center, and the Oregon Literary Arts Foundation, and she recently won the 2015 Whiting Award in Nonfiction. An MFA graduate of the Nonfiction Writing Program at the University of Iowa, she is now a member of the creative writing faculty at Oregon State University.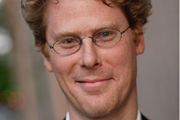 Andrew Proctor is the Executive Director of Literary Arts, Inc., a nonprofit literary center based in downtown Portland, Oregon, that serves thousands of readers and writers each year. Previously, Proctor was the membership and operations director at PEN American Center, a global human rights organization based in New York City that seeks to defend writers wherever they are imperiled. He has also been an associate editor at HarperCollins and worked in the Cultural Affairs office at the Canadian High Commission in London. He has a bachelor's degree in English and music from Concordia University in Montreal and a master's degree in English from the University of East Anglia.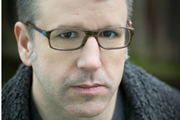 Kevin Sampsell is the publisher of Future Tense Books in Portland, Oregon, one of the longest running micro-presses in the country. He is also the author of the novel This Is Between Us, the memoir A Common Pornography, and the story collections Beautiful Blemish and Creamy Bullets. He currently creates and writes about collage art for his column, Paper Trumpets, at therumpus.net.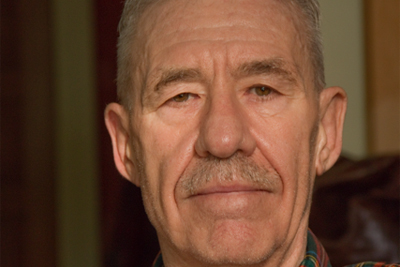 Tom Spanbauer is the author of five novels; Faraway Places, The Man Who Fell In Love With The Moon, In The City Of Shy Hunters, Now Is the Hour, and I Loved You More.  He teaches Dangerous Writing in his home in Portland, Oregon.



Neal Swain has worked as an assistant agent at the Wales Literary Agency since 2007. Her specialties are client editorial support, foreign rights, and social media. She graduated with a B.A. in History from the University of Washington, where she was poetry editor at Bricolage, the campus literary journal. She lives in Seattle.



Justin Taylor is the author of the story collections Flings and Everything Here Is the Best Thing Ever, and the novel The Gospel of Anarchy. His work has appeared in the New Yorker, Tin House, Prairie Schooner, and Pacific Standard. He lives in Portland, Oregon, and @my19thcentury.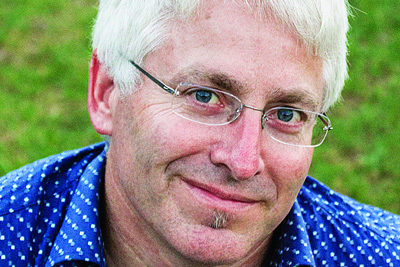 Michael Wiegers is the editor in chief of Copper Canyon Press where, over the past two decades, he has edited and published more than 300 titles. Among the many authors he has worked with are poets such as C. D. Wright, W. S. Merwin, Brenda Shaughnessy, and Dean Young. He has edited major works in translation by Pablo Neruda, Taha Muhammad Ali, Rainier Maria Rilke, and Mahmoud Darwish, alongside first books by poets such as Natalie Diaz, Michael Dickman, and Roger Reeves, as well many others. He additionally serves as poetry editor for Narrative Magazine, and translates Spanish-language poetry. Wiegers recently edited two retrospective volumes of the poetry of Frank Stanford, What About This and Hidden Water (with Chet Weise), and edited Reversible Monuments: Contemporary Mexican Poetry (with Mónica de la Torre). He lives in Port Townsend and Seattle and speaks regularly at writing programs across the country.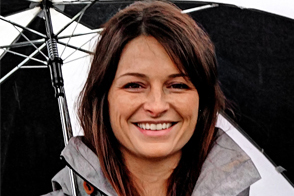 Kim Winternheimer founded the Masters Review in 2011, working with authors such as Lauren Groff, A. M. Homes, Lev Grossman, and Kevin Brockmeier, to showcase new writers. Winner of an INDIEFAB award for best short story collection, the Masters Review produces a nationally distributed anthology, a growing library of online fiction, critical essays, book reviews, and a number of valuable resources for new writers. Her work has appeared in Tin House online, VICE, Lightspeed's Women Destroy Science Fiction Issue, Little Fiction, Necessary Fiction,  the Rumpus, the Oregonian, and Flavorwire, among others.

Leni Zumas is the author of the story collection Farewell Navigator and the novel The Listeners, which was a finalist for the Oregon Book Award. She teaches in the MFA Program at Portland State University.


About Poets & Writers Live:
Poets & Writers Live is a new initiative developed in response to interviews and discussions with writers from all over the country. When we asked what Poets & Writers could do to support their writing practice, time and again writers expressed a desire for a more tangible connection to other writers. So we came up with a living, breathing version of what Poets & Writers already offers: Poets & Writers Live.
Poets & Writers Live debuted in Los Angeles in January 2014 with a program focused on Inspiration. Subsequent events were staged in New York City, Washington, D.C., San Francisco, and Chicago. Learn more, and access audio and video from past events, at pw.org/live.
Follow us on Twitter, @poetswritersinc #PWLIVE.
Questions? Please contact us at pwlive@pw.org.