The second Poets & Writers Live event was held on June 21, 2014, at Scandinavia House in New York City, and featured agents, editors, and authors engaged in panel discussions and conversation about how to sustain the writing life, the many reasons why we write, the author-agent relationship, and how agents and editors work together on behalf of writers. The day-long event concluded with a reading by award-winning poet Frank Bidart followed by a cocktail reception where writers networked and discussed the day's program.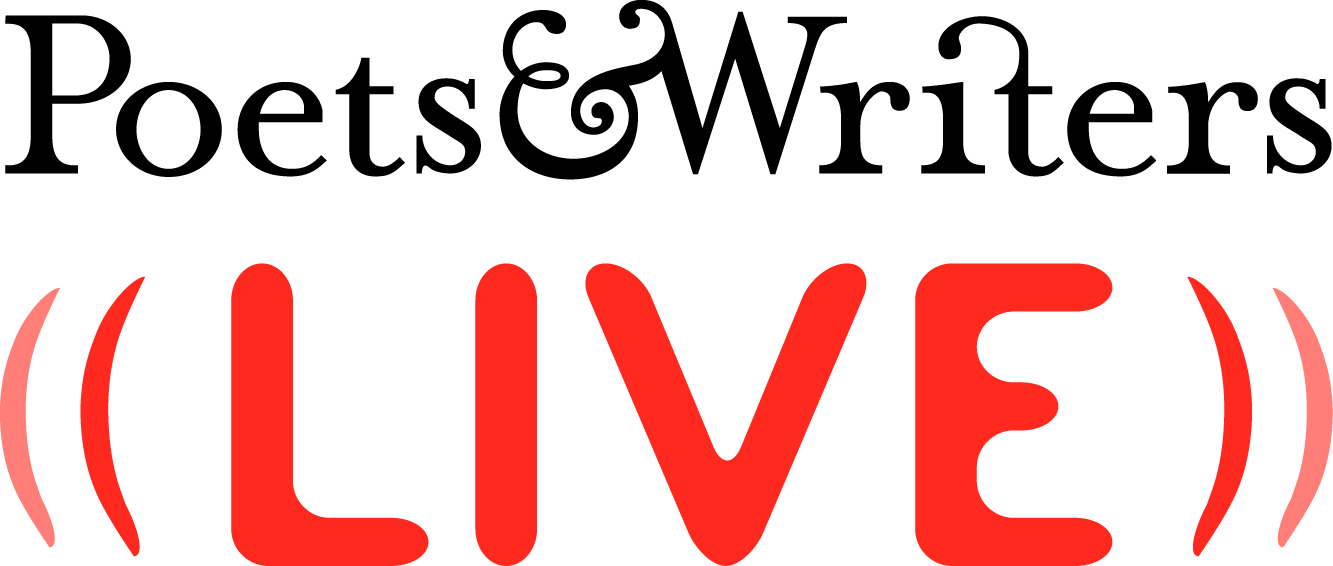 Date: Saturday, June 21, 2014
Time: 9:00 AM to 7:00 PM
Location: Scandinavia House, 58 Park Avenue at 38th Street, New York, NY
Program:
9:00 to 10:00 Check-in and Coffee
10:00 to 11:00 How to Sustain a Writing Life
Bonnie Rose Marcus, director of Poets & Writers' Readings & Workshops (East), leads a discussion about the many ways to build a life around writing. Panelists include Tina Chang, Rigoberto Gonzalez, Karma Mayet Johnson, and Rich Vallar.
11:15 to 12:30 Agents & Editors
Michael Szczerban, senior editor at Regan Arts, leads a discussion with agents Amy Berkower of Writers House, Eric Simonoff of the WME Book Department, Molly Friedrich of the Friedrich Literary Agency, and Meredith Kaffel of DeFiore & Company about how editors and agents work together on behalf of authors.
12:30 to 2:00 Lunch Break
Participants have several options for lunch. Scandinavia House offers a small café, and there are many restaurants and delis in the area.
Up to twenty-four participants will join a group of literary agents and Poets & Writers staff for lunch. Here is your chance to engage in conversation with literary professionals and peers, and to ask questions in a smaller group setting. You may select this option when registering for an additional charge of $40, which includes a box lunch; seating is extremely limited
2:00 to 3:15 Agents & Authors
Jofie Ferrari-Adler, senior editor at Simon & Schuster, leads a conversation with debut authors Mira Jacob and Yelena Akhtiorskaya and agents Jim Rutman of Sterling Lord Literistic and Michelle Tessler of Tessler Literary Agency about the author-agent relationship.
3:30 to 4:30 Why We Write
Kevin Larimer, editor in chief of Poets & Writers, leads a conversation with Edward Hirsch, Tayari Jones, Victor La Valle, Roxana Robinson, and Tiphanie Yanique about the personal, political, and professional reasons we choose to write while living in a culture, a family, or a community that doesn't always value what we do.
4:45 to 5:45 Featured Reading
Award-winning poet Frank Bidart reads his work, including poems from his most recent collection, Metaphysical Dog, followed by a Q&A with novelist William Giraldi.
6:00 to 7:00 Literary Mixer
Join us for a cocktail reception on the terrace.
About the Presenters

Yelena Akhtiorskaya is the author of the novel Panic in a Suitcase, forthcoming from Riverhead Books in July. She holds an MFA from Columbia University. She is the recipient of a Posen Fellowship in Fiction for emerging Jewish writers, and her writing has appeared in n+1, the New Republic, Tablet, Triple Canopy, and elsewhere. She lives in New York City.
Amy Berkower is the chairman of Writers House. She began her career as a literary agent in 1979 after graduating from the University of California in Santa Cruz. She founded the company's now thriving children's book department and has developed a diverse client list that includes popular, bestselling author Nora Roberts, Pulitzer Prize winner Dave Barry, and Newbery Award winners Jack Gantos and Sharon Creech.
Frank Bidart is the author of nine poetry collections, including Watching the Spring Festival (FSG, 2008), Star Dust (FSG, 2005), Desire (FSG, 1997), and In the Western Night: Collected Poems 1965–90 (FSG, 1990). He has won many prizes, including the Wallace Stevens Award, the 2007 Bollingen Prize for American Poetry and, most recently, the 2013 National Book Critics Circle Award for Metaphysical Dog. He teaches at Wellesley College and lives in Cambridge, Massachusetts. (photo by Webb Chappell)

Tina Chang is the Brooklyn Poet Laureate. Author of the poetry collections Half-Lit Houses (2004) and Of Gods & Strangers (2011), she is also coeditor of the anthology Language for a New Century: Contemporary Poetry from the Middle East, Asia, and Beyond  (Norton, 2008). She teaches poetry at Sarah Lawrence College and she is also a member of the international writing faculty at the City University of Hong Kong, the first low-residency MFA program to be established in Asia.

Jofie Ferrari-Adler is a senior editor at Simon & Schuster, where he acquires both fiction and nonfiction. Previously he worked at Grove/Atlantic, Viking Penguin, the independent house Four Walls Eight Windows, and as a bookseller. Some of the authors he's worked with include Nicholson Baker, Karl Marlantes, Larry McMurtry, Susan Orlean, and Martin Cruz Smith. Jofie serves on the AAP's International Freedom to Publish Committee and is a contributing editor of Poets & Writers Magazine.

Molly Friedrich began her career in publishing as an editorial assistant at Doubleday. Shortly after her promotion to Associate Editor, Molly became publicity director of Anchor Press. She then took a big step backwards to apprentice herself to a literary agent. She remained with the Aaron Priest Literary Agency for the next twenty-eight years before ultimately founding the Friedrich Agency. Molly represents novelists including Sue Grafton, Elizabeth Strout, Cathleen Schine, Jane Smiley, Terry McMillan, Sheri Holman, Esmeralda Santiago, Melissa Bank, Ruth Ozeki, and Lisa Scottoline. Her nonfiction authors include her late father, Otto Friedrich, the biographer team Annalyn Swan and Mark Stevens, late memoirist Frank McCourt, Florence Williams, Melanie Warner, Lesley Blume, and others. (photo by Brandon Schulman)

William Giraldi is author of the novels Busy Monsters and the forthcoming Hold the Dark, both from W. W. Norton. He is also fiction editor for the journal AGNI at Boston University. He is a frequent contributor to Poets & Writers Magazine.

Rigoberto González is the author of four books of poetry, most recently Unpeopled Eden. His nine books of prose include two bilingual children's books, the two young adult novels  in The Mariposa Club Series, the story collection Men without Bliss, the novel Crossing Vines, and three books of nonfiction: Butterfly Boy: Memories of a Chicano Mariposa, winner of the American Book Award from the Before Columbus Foundation, Red-Inked Retablos and Autobiography of My Hungers. He also edited Camino de Sol: Fifteen Years of Latina and Latino Writing and Alurista's new and selected volume of poetry Xicano Duende: A Select Anthology. The recipient of Guggenheim and NEA fellowships, a NYFA grant in poetry, the Shelley Memorial Award from the Poetry Society of America, and the Barnes & Noble Writers for Writers Award. He is a contributing editor for Poets & Writers Magazine, and on the board of directors of the National Book Critics Circle. He is currently associate professor of English at Rutgers-Newark, the State University of New Jersey. (photo by Deidre Schoo)
Edward Hirsch, a MacArthur Fellow, is a well-known poet and advocate for poetry. He has published eight books of poems, including Wild Gratitude, which won the National Book Critics Circle Award, and The Living Fire: New and Selected Poems, which brings together thirty-five years of work. He has also published five books of prose, among them How to Read a Poem and Fall in Love With Poetry, a national bestseller, and A Poet's Glossary. He has received numerous awards and fellowships, including a Guggenheim Fellowship, a National Endowment for the Arts Fellowship, the Rome Prize, a Pablo Neruda Presidential Medal of Honor, and the American Academy of Arts and Letters Award for Literature. He is a chancellor of the Academy of American Poets and holds seven honorary degrees. He taught in the creative writing program at the University of Houston for seventeen years. He now serves as president of the John Simon Guggenheim Memorial Foundation.

Mira Jacob is the author of the novel The Sleepwalker's Guide to Dancing, forthcoming from Random House in July. In previous lives, she was an editor at various websites, including Yahoo! Shine, Babble.com, and Lime.com. Before that, she was an MFA student at the New School for Social Research, a writer for VH-1's Pop-Up Video, the author of Kenneth Cole's Footnotes, and Dan Savage's research monkey. She is also the cofounder of the Pete's Reading Series in Brooklyn, which just celebrated its tenth anniversary. She lives in Brooklyn with her husband, filmmaker Jed Rothstein, and her son.
Karma Mayet Johnson Karma Mayet Johnson is a multidisciplinary performer, poet, composer, educator, and mystic. Her poems have appeared in exittheapple.com, Nocturnes, Cave Canem's Gathering Ground, Redbone Press' Voices Rising, and elsewhere. She holds an MFA in poetry from New York University and was a 1998-2000 Fellow of the Cave Canem Workshop-Retreat for African American poets. She was managing editor of Calabash: A Journal of Caribbean Arts and Letters, published by NYU, and coeditor, with Joe Ray Sandoval, of the anthology Same Blood: Voices of Barrio Youth. She has worked as an arts educator in numerous settings, and currently as writing liaison at the Saturday Program of Cooper Union's School of Art.

Tayari Jones is the author of three novels, most recently Silver Sparrow. She has received fellowships from the Radcliffe Institute For Advanced Study, the National Endowment for the Arts, and the United States Artists Foundation. An associate professor of English at Rutgers-Newark University, she is a graduate of Spelman College, Arizona State University, and the University of Iowa. (photo by Rayon Richards)
Meredith Kaffel, an agent at DeFiore & Company, primarily represents literary and upmarket fiction, narrative nonfiction, and select books for children. Her clients include debut novelists CJ Hauser and Sean Michaels; Iowa Short Fiction Award-winning writer Kate Milliken; young adult mainstays Terra Elan McVoy and Robin Wasserman, children's book editor and author Anica Rissi; and critically acclaimed comic illustrator Lisa Hanawalt. She is also the UK rights director for the agency. Meredith earned her B.A. in Renaissance Studies at Yale. She is a member of the AAR and of PEN. You can follow her on Twitter, @mere215.

Kevin Larimer is the editor in chief of Poets & Writers. He holds a degree in journalism and received his MFA in poetry from the Iowa Writers' Workshop, where he was the poetry editor of the Iowa Review. His poems have appeared in Fence, Pleiades, Verse, and a dozen other literary magazines. He has written book reviews for American Letters & Commentary, American Book Review, Chelsea, and the Pittsburgh Post-Gazette. (photo by Stephanie Diani)

Victor LaValle is the author of one story collection and three novels. His most recent novel, The Devil in Silver, was a New York Times Notable Book of 2012. He has been the recipient of numerous awards including a Guggenheim Fellowship, an American Book Award, and the Key to Southeast Queens. He teaches creative writing in Columbia University's MFA program. (photo by Christy Whitney)

Bonnie Rose Marcus joined Poets &Writers in 2000 as the director of the Readings & Workshops Program (East) and Writers Exchange, bringing more than fifteen years of experience in the field of arts education. Poet and theatre artist, Marcus' book of poetry, The Luminosity, was published in June 2013 with 3:A Taos Press. Her poetry has been published in journals including Brooklyn, Miss Fit's Free Press and Salon. She has read and performed her work at a variety of venues in New York City, as well as at the Third Annual Midwest Literary Walk in Michigan, Split this Rock Festival in Washington, D.C. and the New Mexico Poetry Society Convention. Her theatre credits include a three-and-a-half-year run in the Off Broadway show, Tony 'N Tina's Wedding. Bonnie Rose is also a hospice volunteer and facilitates classes in Meditation and Buddhist studies.

Roxana Robinson is the author of five novels, including Cost; three collections of short stories; and the biography Georgia O'Keeffe: A Life. Her work has appeared in the New Yorker, the Atlantic, Harper's Magazine, the New York Times, theWashington Post, the Wall Street Journal, Travel and Leisure, More, and Vogue, among other publications. She divides her time between New York, Connecticut, and Maine. (photo by David Ignaszewski/Koboy)

Jim Rutman represents a spectrum of journalists, historians, and critics whose work engages questions of broad cultural and aesthetic consequence. He has worked on thematic histories (Drink; Color), personal meditations (Fire Season; The Book of Disquiet), and social and cultural commentaries (Detroit City Is the Place to Be; The Influencing Machine; Manufacturing Depression; Where You're At, winner of the National Book Critics Circle Award). Jim also represents an eclectic group of novelists, including Teddy Wayne, Sheila Heti, Eleanor Henderson, Jessica Anthony, Pete Rock, Maile Chapman, Charles Bock, and Jay Caspian Kang, with a preference for morally and formally challenging writers. He eagerly awaits the publication of, among many exciting projects, fiction from Katherine Hill and Alissa Nutting. Jim has been with Sterling Lord Literistic since 1998.

Eric Simonoff is a literary agent and the co-head of the WME Book Department. He represents Jhumpa Lahiri, Jonathan Lethem, Philipp Meyer, Walter Kirn, Sam Lipsyte, Daniel Alarcon, Stacy Schiff, Edward P. Jones, Nam Le, ZZ Packer, Bill O'Reilly, Chris Adrian, Phil Klay, the New Yorker, and the Atlantic, among others. (photo by Christy Whitney)

Michael Szczerban is a senior editor at Regan Arts, an imprint of Phaidon Global, where he acquires and publishes a range of nonfiction, fiction, and illustrated books. Previously, he was an editor at Simon & Schuster, where he received the Lawrence Peel Ashmead Editorial Award in 2012. He interviews prominent publishing professionals for Poets & Writers Magazine's Agents & Editors series.

Michelle Tessler formed Tessler Literary Agency, a full-service boutique agency dedicated to writers of high-quality fiction and nonfiction, in 2004. Previously she worked at Carlisle & Company (now Inkwell Management) and William Morris Agency and for a number of years in between in the Internet industry. Clients include accomplished journalists, scientists, academics, experts in their field, as well as novelists and debut authors with unique voices and stories to tell. She represents, among others, Seth Casteel (Underwater Dogs); Paul Collins (Murder of the Century), Frans de Waal (The Bonobo and The Atheist, Our Inner Ape); Leanne Ely (Saving Dinner); Mira Jacob (The Sleepwalker's Guide to Dancing); Amy Stewart (The Drunken Botanist, Wicked Plants); Amanda Eyre Ward (Close Your Eyes, How to Be Lost); David Sloan Wilson (The Neighborhood Project, Evolution for Everyone). She is a member of the Association of Author's Representatives and Women's Media Group.

Rich Vallar is the author of Comprehending Forever, his first collection of poems, from Willow Books. He directs Acentos, an organization fostering audiences and community around Latino/a literature. He has been quoted on Latino literature and culture by both the New York Times and the Daily News, and his poetry and essays have appeared or are forthcoming in Black Renaissance Noire, Hanging Loose, Beltway Poetry Quarterly, and Sou'wester.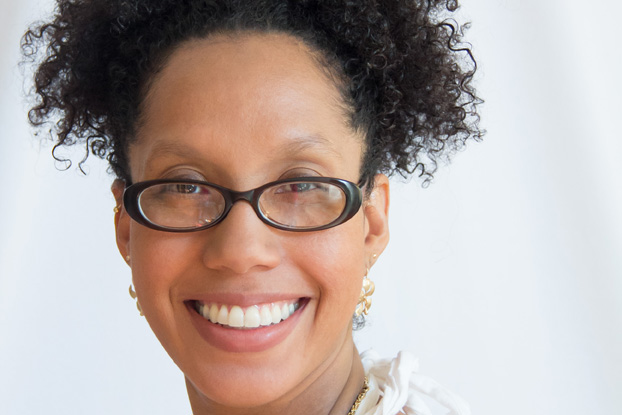 Tiphanie Yanique is the author of the short story collection How to Escape From a Leper Colony, published by Graywolf Press, and the novel Land of Love and Drowning, which will be published by Riverhead/Penguin in July.  BookPage listed her as one of the 14 Women to watch out for in 2014. Her writing has won the 2011 BOCAS Prize for Caribbean Fiction, Boston Review Prize in Fiction, a Rona Jaffe Foundation Writers Award, a Pushcart Prize, a Fulbright Scholarship, and an Academy of American Poets' Prize. She has been listed by the Boston Globe as one of the sixteen cultural figures to watch out for and by the National Book Foundation as one of the 5 Under 35. Her writing has been published in Best African American Fiction, the Wall Street Journal, American Short Fiction, and other places. Tiphanie is from the Virgin Islands and is a professor in the MFA program at the New School in New York City.
About Poets & Writers Live
Poets & Writers Live is a new initiative developed in response to interviews and discussions with writers from all over the country. When we asked what Poets & Writers could do to support their writing practice, time and again writers expressed a desire for a more tangible connection to other writers. So, we came up with a living, breathing version of what Poets & Writers already offers: Poets & Writers Live.
Poets & Writers Live debuted in Los Angeles in January 2014, with a program focused on Inspiration. In time, we hope to offer similar events in other cities—so stay tuned! Learn more at pw.org/live.
Questions? Please contact us at pwlive@pw.org.