The inaugural Poets & Writers Live event was held on January 11, 2014, at the literary arts center Beyond Baroque in Los Angeles, and included a talk on publishing, a panel discussion about resources for writers who live in Los Angeles, a conversation about why we write, a featured reading by Dani Shapiro, and a literary mixer where participants shared advice and inspiration.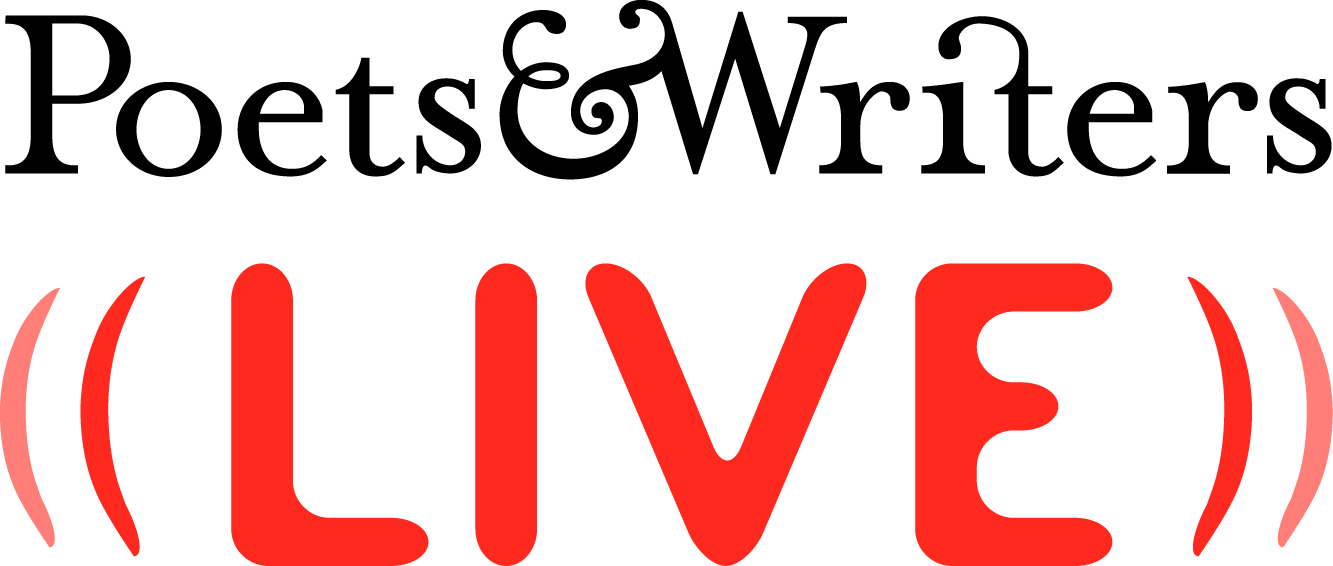 Date:  January 11, 2014
Time:  12:30 PM to 9:00 PM

Location:  Beyond Baroque, 681 Venice Blvd, Los Angeles, CA
Program
12:30—1:00 Check-in
1:00—2:15 Publishing 101
Kevin Larimer, editor in chief of Poets & Writers Magazine, provides an overview of best practices for writers submitting to literary magazines, small presses, and writing contests.
2:30—3:45 Opportunities in LA
Cheryl Klein, director of Poets & Writers' California Office and Readings/Workshops (West), leads a discussion about resources for writers who live in Los Angeles. Panelists include Lauren Humphrey of 826LA, Rick Lupert of Poetry Superhighway, workshop and reading series leader Tracy Kato-Kirayama, and Terry Wolverton of Writers at Work.
3:45—4:15 Break
Coffee and soft drinks will be available.
4:15—5:30 Why We Write
Kevin Larimer leads a conversation with poet Harryette Mullen, fiction writers Ron Carlson and Charles Yu, and LA Times columnist and author Meghan Daum about the personal, political, and professional rewards, ramifications, and reasons for doing what we do.
5:45—7:00 Featured Reading
Dani Shapiro, the author of five novels and the best-selling memoirs Slow Motion and Devotion, reads from her new book for writers, Still Writing: The Perils and Pleasures of a Creative Life (Atlantic Monthly Press, 2013).
7:00—9:00 Literary Mixer
Join Poets & Writers and fellow participants at The Brig, 1515 Abbot Kinney Blvd. Cash bar; registration fee includes one drink ticket. (Must be 21 or over.)
About the Presenters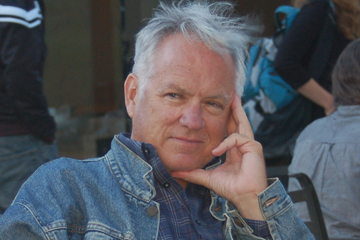 Ron Carlson is the author of five story collections and four novels, including Return to Oakpine, The Signal, and Five Skies. His fiction has appeared in Harper's, the New Yorker, Playboy, GQ, Best American Short Stories, and The O. Henry Prize Stories. He is the director of the writing program at the University of California at Irvine and lives in Huntington Beach, California. (Photo by Tracy Hall)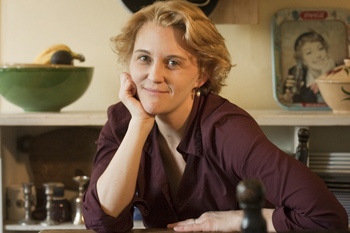 Meghan Daum is the author of the essay collection My Misspent Youth and the novel The Quality of Life Report, a New York Times Notable Book. Her column on political, cultural, and social affairs appears weekly in the Los Angeles Times and is distributed nationally through the McClatchy news service. She has contributed to public radio's Morning Edition, Marketplace, and This American Life, and has written for numerous publications, including the New Yorker, Harper's, GQ, Vogue, Harper's Bazaar, and the New York Times Book Review. She lives in Los Angeles. (Photo by Stephanie Diani)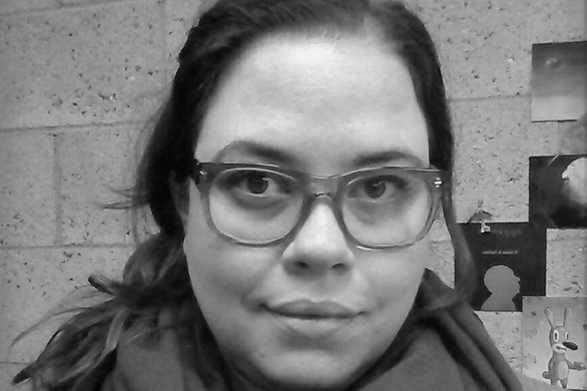 Lauren Humphrey, armed with a BA in creative writing from the University of Southern California, went on to write for blogs, create an award-winning PSA for the ACLU, and set her roots down in Los Angeles. After working for an attorney and writing movie-based lesson plans, Lauren changed gears and started an internship at 826LA. She is now the AmeriCorps VISTA Volunteer Outreach and Support Assistant in Mar Vista.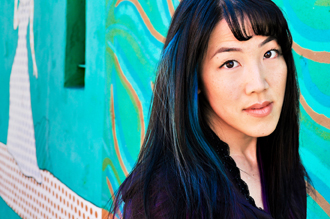 Traci Kato-Kiriyama is a writer, actor, multi-disciplinary performing artist, and educator. She is the director of the nonprofit Tuesday Night Project; an organizer for the Generations of War peace education project; and one half of the PULL Project ensemble, whose current touring show is "PULL: Tales of Obsession." Her second book of poetry is forthcoming from Writ Large Press in 2014.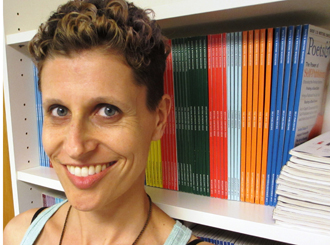 Cheryl Klein is the director of Poets & Writers' California office and Readings/Workshops (West). She is the author of the novel Lilac Mines (Manic D Press) and the story collection The Commuters (City Works Press). She received her MFA from California Institute of the Arts, and her fiction and essays have appeared in The Normal School, Mutha Magazine, and New California Writing 2011, among other publications. Her work has been recognized by the Center for Cultural Innovation and the MacDowell Colony.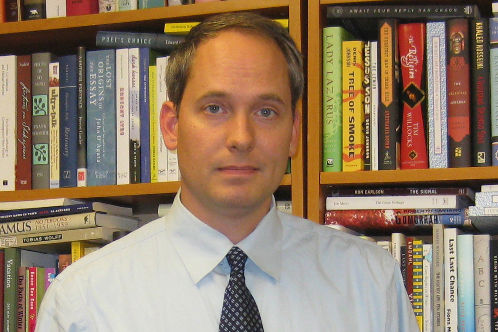 Kevin Larimer is the editor in chief of Poets & Writers. He holds a degree in journalism and received his MFA in poetry from the Iowa Writers' Workshop, where he was the poetry editor of the Iowa Review. His poems have appeared in Fence, Pleiades, Verse, and a dozen other literary magazines. He has written book reviews for American Letters & Commentary, American Book Review, Chelsea, and the Pittsburgh Post-Gazette.
Rick Lupert, a two-time Pushcart Prize-nominated poet, has been involved in the Los Angeles poetry community since 1990, serving for two years as a codirector of the Valley Contemporary Poets and hosting the long-running Cobalt Café reading series. His poetry has appeared in numerous magazines and literary journals, including the Los Angeles Times, Rattle, Chiron Review, Red Fez, Zuzu's Petals, Stirring, the Bicycle Review, Caffeine Magazine, and Blue Satellite. He has edited several anthologies and authored fifteen poetry collections, including Brendan Constantine Is My Kind of Town (Inevitable Press) and Up Liberty's Skirt(Cassowary Press). Rick created and maintains PoetrySuperHighway.com, an online resource and publication for poets.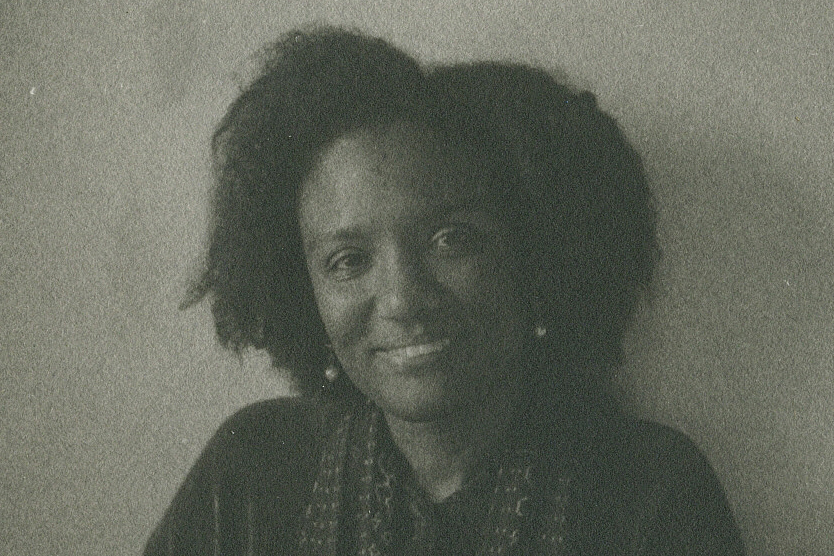 Harryette Mullen is the author of seven books, including Recyclopedia and Sleeping With the Dictionary. She teaches in the English department and African American Studies program at the University of California in Los Angeles. (Photo by Judy Natal)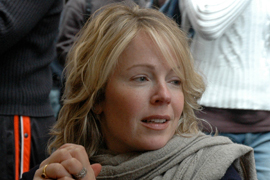 Dani Shapiro is the bestselling author of three memoirs: Still Writing: The Perils and Pleasures of a Creative Life (2013), Devotion (2010), and Slow Motion (1998); and five novels: Black & White (2007), Family History (2003), Picturing the Wreck (1995), Fugitive Blue (1992), and Playing With Fire (1992). Shapiro's work has appeared in the New Yorker, Granta, Tin House, One Story, Elle, the New York Times Book Review, and the Los Angeles Times. She received her MFA degree at Sarah Lawrence College and has taught in the writing programs at Columbia University, NYU, The New School, and Wesleyan University. She is cofounder of the Sirenland Writers Conference in Positano, Italy, and a contributing editor at Travel + Leisure. Shapiro lives with her family in Litchfield County, Connecticut. (Photo by Michael Maren)
Terry Wolverton is a literary artist, author of ten books—most recently Wounded World: lyric essays about our spiritual disquiet—and editor of fourteen literary collections. She is the founder of Writers At Work, a creative writing studio in Los Angeles, and an affiliate faculty member in the MFA Writing Program at Antioch University Los Angeles. She is also a cofounder of the Future of Publishing Think Tank. She has received fellowships from the California Arts Council and the City of Los Angeles Cultural Affairs Department. (Photo courtesy of Blue Flower Arts)
Charles Yu is the author of How to Live Safely in a Science Fictional Universe, which was named one of the best books of the year by Time magazine. He received the National Book Foundation's 5 Under 35 Award for his story collection Third Class Superhero, and was a finalist for the PEN Center USA Literary Award. His work has been published in the New York Times, Playboy, and Slate, among other periodicals. Yu lives in Los Angeles with his wife, Michelle, and their two children. (Photo by Stephanie Diani)
About Poets & Writers Live
Poets & Writers recently conducted interviews and discussions with almost one hundred writers. We asked them what they value about Poets & Writers, what they count on us for. And we asked what more we could do.
Time and again writers expressed a desire for a more tangible connection to other writers. They told us they already turn to Poets & Writers Magazine and pw.org for information and insight. They rely on the Readings/Workshops program for validation, support, and a connection to local audiences. They visit the Speakeasy for the virtual community that can be found there. But our constituents conveyed their desire for something larger: a living, breathing version of what Poets & Writers now offers—so we came up with Poets & Writers Live.
We think it is an inspired idea. What better time to begin than at the start of a new year? And what better topic than the fresh thinking and creative energy of inspiration? This is only the first of what we hope will be many chances to bring the literary community together, and we can't wait to begin. In time, we plan to offer Poets & Writers Live programming in other cities, and to develop an online extension. So, stay tuned!
Questions? Please contact us at pwlive@pw.org="ef2b2d">.