The fifth Poets & Writers Live event was held at Chicago's Instituto Cervantes on June 20, 2015. The program explored the writer's journey from inspiration to publication and featured a "poetry keynote" by acclaimed poet Li-Young Lee, followed by panel discussions on resources for writers in Chicago; how to prepare the perfect pitch to agents, editors, and other publishing professionals; tips for savvy self-publishing; and the ins and outs of the editor-author relationship; craft talks; live-lit performance; and much more. A highlight of the program was a reading and discussion with Chicago literary icons Stuart Dybek and Marc Kelly Smith.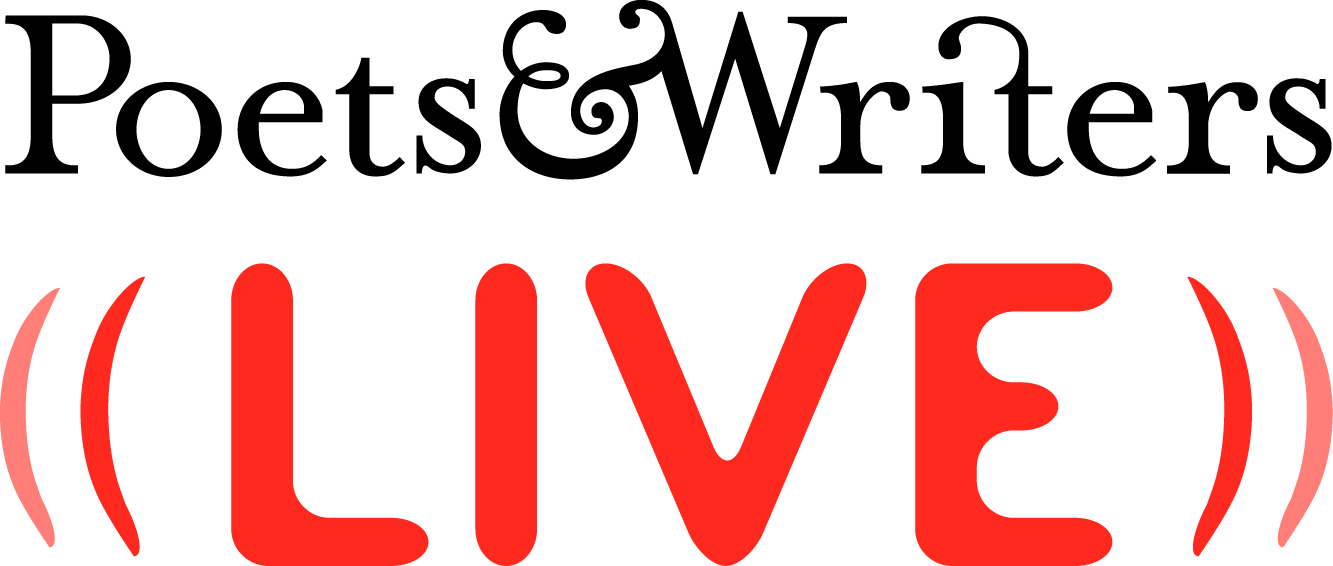 Date: Saturday, June 20, 2015
Time: 8:00 AM to 7:00 PM
Location: Instituto Cervantes, 31 W. Ohio Street, Chicago, IL
Program:
8:00 to 8:45     CHECK-IN AND COFFEE
8:45 to 9:00     POETRY KEYNOTE
Award-winning poet and memoirist Li-Young Lee will read a selection of his work. Watch the video.
9:00 to 9:45     RESOURCES FOR WRITERS IN CHICAGO AND THE ROLE OF COMMUNITY
Bonnie Rose Marcus, director of Poets & Writers' Readings & Workshops (East), leads a discussion about resources available to writers in Chicago, the importance of community, and how various literary communities can support one another. Panelists include poets Kevin Coval, Kelly Norman Ellis, Haki Madhubuti, and Angela Narciso Torres.
10:00 to 10:45     THE PERFECT PITCH PANEL
Agents Jeff Kleinman of Folio Literary Management and Renée Zuckerbrot of the Renée Zuckerbrot Literary Agency join publicist Michael Taeckens and Kevin Larimer, editor in chief of Poets & Writers, for a conversation about how authors can make a good impression—in query letters, book proposals, and even at social gatherings. A select group of audience members will be invited on stage for a critique of their query letters. Watch the video.
11:00 to 11:45      EDITORS PANEL
Melissa Faliveno, associate editor of Poets & Writers Magazine, talks with the editors of literary magazines and small presses about the kind of work they publish, along with practical advice for writers looking to submit their work and tips for how to establish successful working relationships with editors. Panelists include Victor Giron of Curbside Splendor, Adrienne Gunn of TriQuarterly, Jeff Pfaller of Midwestern Gothic, and Don Share of Poetry magazine. Watch the video.
12:00 to 1:00     THE SAVVY SELF-PUBLISHER
Publishing veteran Debra Englander gives an overview of the self-publishing process, followed by a conversation with self-published author Clayton Smith, editor Kim Bookless, and publicist Lissy Peace about the opportunities available to independent authors as well as the challenges they face.


During the 12:00–1:00 time slot, a limited number of seats are available for three unique breakout sessions with publishing professionals:
1. Jeff Kleinman, founder of the New York City-based Folio Literary Management will present Agent 101: Everything a writer needs to know about finding and working with an agent, including how to research, locate, and approach the agent best for you and your project; what material you need to submit to an agent; standard author/agent agreement terms; what to expect your agent to do and not do for you; what you should do and not do for your agent, and more.
2. Renée Zuckerbrot, founder of the Renée Zuckerbrot Literary Agency, will present The Agent's Role in the Publication of Your Book: A discussion of how the agent fits into the publishing process, starting at the querying stage and proceeding through publication and post-publication. Specific topics include: How does your agent prepare your manuscript for submission to editors? How does your agent work with your editor and publicist? How does your agent market subsidiary rights such as translation, first serial, audio, and TV/film rights? How does your agent help build buzz for your book? What can you expect from the agent-author relationship? How does your agent advocate for your work while also managing your expectations?
3. Don Share, editor of Poetry, will present Publishing for Poets: An editor's professional insights on publishing, his perspective as editor of the country's premier poetry journal, and tips for poets looking to submit to literary magazines.
You may select one of these options when registering for an additional charge of $25; seating is extremely limited.


1:00 to 2:30     LUNCH BREAK
Local restaurants and delis in the area offer participants a number of options for lunch.
2:30 to 3:15     CRAFT CAPSULES
Making Up the Truth: Using Real-Life Experiences to Enrich Fiction by novelist Edward Kelsey Moore. Watch the video.
Beginnings and Endings: Revising Lives in Nonfiction by essayist Jenny Boully. Watch the video.
The Work of Poetry in the Age of Ferguson and Baltimore: Towards a Klepto_Poetics by poet Roger Reeves. Watch the video.

3:30 to 4:30   THE PAGE ON STAGE
Three authors from Chicago's dynamic Live Lit scene take the Poets & Writers Live stage as Lindsay Hunter, Parneshia Jones, and Megan Stielstra offer their take on live-lit storytelling, "a hybrid form that lies somewhere between slam poetry and stand-up comedy, a literary reading and improv theater." The performances will be followed by a panel discussion, moderated by Ines Bellina, about live lit and the influence of the stage on the author's work on the page. Watch the video of Lindsay Hunter. Watch the video of Megan Stielstra. Watch the video of Parneshia Jones.
4:45 to 5:45    CHICAGO ICONS
Fiction writer Stuart Dybek, who Studs Terkel called "the bard of the blue collar" for his writing set in Chicago's working-class neighborhoods, and Marc Kelly Smith, the creator and founder of the poetry slam movement, will read and perform selections of their work, followed by a conversation with the two native Chicagoans led by Jennifer Day of the Chicago Tribune and Mark Eleveld of EM Press. Watch the video of Stuart Dybek. Watch the video of Marc Kelly Smith.
5:45 to 6:00    PARTING THOUGHT
Marvin Tate, performance poet, lyricist, author, artist, educator, and founder of the legendary funk band D-Settlement, will perform.
6:00 to 7:00    LITERARY MIXER
Join us for a wine and cheese reception at the Instituto Cervantes, where books from our esteemed presenters and panelists will be available for purchase, courtesy of Chicago indie bookseller City Lit Books.
About the Presenters:

Ines Bellina is a writer, translator and performer. Originally from Peru, she is now based in Chicago after many years in Bern, Washington D.C., Buenos Aires, Montreal, and New York. She holds a BA in Hispanic Studies from McGill University and an M.Phil. in Latin American and Iberian Cultures from Columbia University. She is the co-producer of the monthly Live Lit show, Is This a Thing?, and has read her work at Loose Chicks, Serving the Sentence, Tales from the Office, the kates, and other events around town. Ines is currently working on a YA novel, a draft of which received a Letter of Merit from the Society of Children's Book Writers and Illustrators.

Kim Bookless is a Chicago-based publishing consultant, copyeditor, writer, and speaker. She helps authors bring their books to life by guiding them through the maze of self-publishing, serving as their advisor, advocate, and project manager. Services include acting as a liaison between authors and service providers; monitoring and supervising the dozens of steps in the publishing process; and ensuring projects progress smoothly, on time, and within budget. She is the president of Chicago Women in Publishing and founder of the Chicago Self-Publishing Group. Connect with her at www.kimbookless.com or kim@kimbookless.com.

Jenny Boully is the author of several books, including The Book of Beginnings and Endings, The Body: An Essay, and of the mismatched teacups, of the single-serving spoon: a book of failures. She lives in Chicago with her family and edits pamphLIT.

Kevin Coval is the author of five books, including Schtick, L-vis Lives!: Racemusic Poems and More Shit Chief Keef Don't Like. He is the founder of Louder Than A Bomb: The Chicago Youth Poetry Festival, the world's largest youth poetry festival, and the artistic director of Young Chicago Authors, LTAB's nonprofit home. Coval teaches hip-hop aesthetics at the University of Illinois, is a four-time HBO Def Poet, and has written for CNN.com, the Chicago Tribune, the Huffington Post, and National Public Radio in Chicago. He is the recipient of a New Voices/New Visions award from the Kennedy Center for a play he coauthored with Idris Goodwin about graffiti writers titled This Is Modern Art,  premiering at Steppenwolf Theater in the winter of 2015.


Jennifer Day is the Chicago Tribune's books editor. In addition to overseeing literary coverage for the daily newspaper, she edits the Tribune's premium Sunday book section, Printers Row Journal, and its weekly short fiction supplement.

Stuart Dybek is the author of two new collections of fiction, Ecstatic Cahoots and Paper Lantern, published simultaneously by FSG in 2014.  His previous books of fiction are Childhood and Other Neighborhoods, The Coast of Chicago, and I Sailed with Magellan. He has also published two volumes of poetry, Brass Knuckles and Streets In Their Own Ink.  His work is widely anthologized and appears in publications such as the New Yorker, Harper's, the Atlantic, Tin House, Granta, Zoetrope: All-Story, Ploughshares, and Poetry. Dybek's literary awards include the PEN/Bernard Malamud Prize for "distinguished achievement in the short story," a Lannan Award, the Academy Institute Award in Fiction from the American Academy of Arts and Letters, a Guggenheim Fellowship, a Whiting Writer's Award, the Harold Washington Literary Award, two fellowships from the National Endowment for the Arts, and four O'Henry Prizes. His work has appeared in Best American Poetry and in Best American Fiction.In 2007 he was awarded both a John D. and Catherine T. MacArthur Foundation Fellowship and the Rea Award for the Short Story. He is the Distinguished Writer in Residence at Northwestern University.  

Mark Eleveld is the editor of The Spoken Word Revolution series. He programmed the first Poetry Jam at the White House for President and First Lady Barack Obama. He is a copublisher at EM Press, a board member of the Society of Midland Authors, and reviews books for ALA Booklist. He is a teacher at Lewis University and Joliet West High School.
Kelly Norman Ellis is an associate professor of English and creative writing at Chicago State University. She is also Chairperson of the department of English, Foreign Languages and Literatures and the director of the MFA in Creative Writing program at CSU. She is a poet whose work has appeared in Sisterfire: Black Womanist Fiction and Poetry; Spirit and Flame; Boomer Girls; Essence Magazine; Obsidian; Calyx; The Ringing Ear: Black Poets Lean South; PMS: Poem, Memoir, Story; Sou'wester;  Crab Orchard Review;  and Fire and Ink: An Anthology of Social Action Writing. Her first collection of poetry Tougaloo Blues was published by Third World Press in 2003. She is co-editor with M.L. Hunter of Spaces Between Us: Poetry, Prose and Art on HIV/AIDS (Third World Press) and her second collection of poetry, Offerings of Desire (Willow Books), was published in 2012.
Debra Englander is an experienced editor and writer. Formerly editorial director at John Wiley & Sons for nearly two decades, she is currently a freelance editor and writing coach. She has written a personal finance book and contributed articles to a range of publications including Publishers Weekly, Money magazine, USA Today, Redbook, and others. She has participated as a publishing expert on numerous panels and at writer's workshops.

Melissa Faliveno is the associate editor of Poets & Writers Magazine. She received a BA in English and creative writing from the University of Wisconsin and an MFA in creative nonfiction writing from Sarah Lawrence College. She has worked as an editorial assistant for a major fiction publisher and an editor for an independent nonfiction press based in the Midwest. She is also a freelance writer and book reviewer, and has taught creative writing to high school students and incarcerated men in New York City. Her fiction and nonfiction has appeared in DIAGRAM, Din, Isthmus, and Lumina. She lives in Brooklyn, New York.



Victor David Giron is chief financial officer of 16 on Center Chicago, one of Chicago's leading entertainment/hospitality management companies. He started Curbside Splendor Publishing in 2010 to self-publish his novel Sophomoric Philosophy, from which a passion for publishing ensued. Curbside Splendor has since gone on to be recognized as Chicago's "Best Independent Publisher" by Chicago Magazine and has published over thirty books achieving national press and awards.




Adrienne Gunn is a writer, editor, and humorist based in Chicago. Her work has appeared in McSweeney's, TriQuarterly, PANK, Five [Quarterly], Story Club Magazine, and Otis Nebula. She received a Master of Arts in Creative Writing from Northwestern University and a Master of Fine Arts in Creative Writing from the University of Oregon. Adrienne is the managing editor of TriQuarterly, one of the most well-regarded literary journals publishing today. Since its inception in 1958, TriQuarterly has been an international journal of writing, art, and cultural inquiry, and works in TQ have consistently graced the pages of the annual Best American Poetry, Best American Short Stories, and Best American Essays anthologies, as well as the Pushcart Prize and O. Henry Prize anthologies.


Lindsay Hunter is the author of the novel Ugly Girls and the story collections Don't Kiss Me and Daddy's. Originally from Florida, she now lives in Chicago with her husband, son, and two pit bulls.
Parneshia Jones is the author of Vessel: Poems (Milkweed Editions). After studying creative writing at Chicago State University, earning an MFA from Spalding University, and studying publishing at Yale University, Jones has been honored with the Gwendolyn Brooks Poetry Award, the Margaret Walker Short Story Award, and the Aquarius Press Legacy Award. Her work has also been anthologized in She Walks in Beauty: A Woman's Journey Through Poems, edited by Caroline Kennedy, and The Ringing Ear: Black Poets Lean South, edited by Nikky Finney. A member of the Affrilachian Poets, she serves on the board of Cave Canem and Global Writes. She currently holds positions as sales and subsidiary rights manager and poetry editor at Northwestern University Press.

Jeff Kleinman is a literary agent, intellectual property attorney, and founding partner of Folio Literary Management, LLC, a New York literary agency that works with all of the major U.S. publishers (and, through subagents, with most international publishers). He's a graduate of Case Western Reserve University (JD), the University of Chicago (MA, Italian), and the University of Virginia (BA with High Distinction in English). As an agent, Jeff feels privileged to have the chance to learn an incredibly variety of new subjects, meet an extraordinary range of people, and feel, at the end of the day, that he's helped to build something—a wonderful book, perhaps, or an author's career.  His authors include Garth Stein, Eowyn Ivey, Robert Hicks, Charles Shields, Bruce Watson, Neil White, and Philip Gerard.

Kevin Larimer is the editor in chief of Poets & Writers, where he edits Poets & Writers Magazine, oversees the organization's website, directs Poets & Writers Live, and cohosts Ampersand: The Poets & Writers Podcast. He holds a degree in journalism from the University of Wisconsin in Milwaukee and received his MFA in poetry from the Iowa Writers' Workshop, where he was the poetry editor of the Iowa Review. He has served on a number of panels on publishing at events such as the Sozopol Fiction Seminars, the Slice Literary Writer's Conference, Poets Forum, and the AWP Conference. This fall he will moderate a panel on publishing in the digital age at the Library of Congress National Book Festival. His poems have appeared in Fence, Pleiades, Verse, and a dozen other literary magazines. He has written book reviews for American Letters & Commentary, American Book Review, Chelsea, and the Pittsburgh Post-Gazette. He lives with his wife and two kids in New York City.
Li-Young Lee is the author of four books of poems, Rose, The City in Which I Love You, Book of My Nights, and Behind My Eyes, and a book-length prose poem, The Winged Seed. 

Haki R. Madhubuti, founder and president of Third World Press, is one of the architects of the Black Arts Movement. Publisher, editor and educator, poet and nonfiction writer, Madhubuti has published more than thirty-one books (some under his former name Don L. Lee). Black Men: Obsolete, Single, Dangerous? The African American Family in Transition (1990) has sold more than 1 million copies. Madhubuti's forthcoming book, Taking Bullets: Black Boys and Men in Twenty-First Century America Stopping Violence, Seeking Healing and Standing Tall will be available early Spring 2015. In 2014, Madhubuti received the Barnes & Noble Writers for Writers Award presented by Poets & Writers. He earned his MFA from the University of Iowa and received his third honorary Doctor of Letters from Spelman College in May 2006. He is the former University Distinguished Professor and a professor of English at Chicago State University where he founded and was director-emeritus of the Gwendolyn Brooks Center and director of the Master of Fine Arts in Creative Writing Program. Madhubuti served as the Ida B. Wells-Barnett University Professor at DePaul University from 2010 to 2011.



Bonnie Rose Marcus joined Poets &Writers in 2000 as the director of the Readings & Workshops Program (East) and Writers Exchange, bringing more than fifteen years of experience in the field of arts education. Poet and theatre artist, Marcus' book of poetry, The Luminosity, was published in June 2013 with 3:A Taos Press. Her poetry has been published in journals including Brooklyn, Miss Fit's Free Press and Salon. She has read and performed her work at a variety of venues in New York City, as well as at the Third Annual Midwest Literary Walk in Michigan, Split this Rock Festival in Washington, D.C. and the New Mexico Poetry Society Convention. Her theatre credits include a three-and-a-half-year run in the Off Broadway show, Tony 'N Tina's Wedding. Bonnie Rose is also a hospice volunteer and facilitates classes in Meditation and Buddhist studies.

Edward Kelsey Moore is the author of the New York Times bestselling novel The Supremes at Earl's All-You-Can-Eat, which was published by Knopf in 2013. The Supremes at Earl's All-You-Can-Eat was chosen as a 2013 Barnes and Noble Discover Great New Writers selection and was awarded the 2014 First Novelist Award by the Black Caucus of the American Library Association.The Supremes at Earl's All-You-Can-Eat was also named a 2014 Illinois Reads book by the Illinois Reading Council. Moore's award-winning essays and short fiction have appeared in the New York Times and a number of literary magazines, including Ninth Letter, Indiana Review, African American Review, and Inkwell.  Moore's short fiction has been featured on Chicago Public Radio and he is currently writing a series of essays for Minnesota Public Radio. In addition to his writing, Moore maintains a career as a professional cellist, performing with a number of ensembles, including the Chicago Sinfonietta and the Joffrey Ballet Orchestra. A native of Indianapolis, Indiana, Moore lives in Chicago, Illinois with his partner of many years. He is at work on his second novel.  Edward Kelsey Moore's upcoming appearance dates and additional information are available at edwardkelseymoore.com.

Lissy Peace is the president and founder of Lissy Peace & Associates, a national public relations company based in Chicago, where she represents clients throughout the world. A seasoned public relations, promotion, and marketing executive with over two decades of diversified experience, Peace has spearheaded and coordinated promotion and publicity campaigns for a vast spectrum of projects including, entertainment venues and productions, technology startups, manufacturers and retail entities, creative properties, global events, high profile restaurants, chefs and cookbooks, authors, entrepreneurs and producers, and world recognized personalities among many others. Her company has developed a powerful niche in the book publishing industry. Peace has spearheaded numerous campaigns and tours developing innovative marketing strategies to add to the success of each project. From a local author campaign to a nationwide multi-city tour, Peace has successfully orchestrated and managed one of the most impactful components for marketing a book. She has continually put books on the New York Times bestseller list in addition to the many other lists of accomplishments.



Jeff Pfaller is a cofounder and fiction editor for Midwestern Gothic, a quarterly literary journal focused on celebrating Midwestern writing and authors. His short fiction has appeared or is forthcoming in Jupiter, North Chicago Review, and Fiction on the Web.




Roger Reeves's work has appeared in Poetry, Ploughshares, American Poetry Review, Boston Review, Gulf Coast, Tin House, and The Paris American. His debut collection of poetry, King Me, was published in 2013 by Copper Canyon Press and was honored as a Library Journal "Best Poetry Book of 2013." Reeves has been awarded a 2013 NEA Fellowship, a 2013 Pushcart Prize, a 2008 Ruth Lilly Fellowship from the Poetry Foundation, two Bread Loaf Scholarships, an Alberta H. Walker Scholarship from the Provincetown Fine Arts Work Center and two Cave Canem Fellowships. He is an assistant professor of poetry at the University of Illinois, Chicago.



Don Share is the editor of Poetry magazine.  His most recent books are Wishbone (Black Sparrow, 2012), Union (Eyewear, 2013), and Bunting's Persia (Flood Editions, 2012); he has also edited a critical edition of Bunting's poems for Faber and Faber (forthcoming). His translations of Miguel Hernández, awarded the Times Literary Supplement Translation Prize and Premio Valle Inclán, were published in a revised and expanded edition by New York Review Books (2013), and also appear in an edition from Bloodaxe Books (1997). His other books include Seneca in English (Penguin Classics, 1998), Squandermania (Salt, 2007), and The Open Door: 100 Poems, 100 Years of POETRY Magazine (University of Chicago Press, 2012), coedited with Christian Wiman. His work at Poetry has been recognized with three National Magazine Awards for editorial excellence from the American Society of Magazine Editors, and he received a VIDA Award in 2015 for his "contributions to American literature and literary community."

Clayton Smith is a writer of speculative fiction living in Chicago, where he has become exceedingly good at cursing the winters. He has had plays produced rather mercilessly in Saint Louis and New York City. He also teaches at Columbia College Chicago and is the cofounder and Archduke of the self-publishing services company Dapper Press.



Marc Kelly Smith is the creator and founder of the International Poetry Slam movement. As stated in the PBS television series The United States of Poetry, a "strand of new poetry began at Chicago's Green Mill Tavern in 1987 when Marc Smith found a home for the Poetry Slam." Since then, performance poetry has spread throughout the world, exported to over five hundred cities large and small. He has performed at the Kennedy Center, the Smithsonian Institute, Galway's Cruit Festival, Denmark's Roskilde Festival, Ausburg's ABC Brecht Festival, and the Queensland Poetry Fest in Australia. He has hosted over a thousand standing-room-only shows at the Green Mill's original slam and has been featured on CNN, 60 Minutes, and National Public Radio. He narrated the Sourcebooks releases Spoken Word Revolution and Spoken Word Revolution Redux. Smith's volume of poetry Crowdpleaser  (Collage Press) and his CDs It's About Time, Quarters in the Juke Box, and Love & Politics are available through his website www.slampapi.com.

Megan Stielstra is a contributing opinion writer for the New York Times, where she writes about culture, education, and the Midwest. Her work appears in the Best American Essays, Poets & Writers, the Rumpus, and elsewhere, and her recent essay collection, Once I Was Cool, was a Chicago Magazine Best of 2014. A longtime company member with the 2nd Story storytelling series, she has told stories for theaters, festivals, and bars (many, many bars) around the country including the Goodman, Steppenwolf, Museum of Contemporary Art, and regularly for the Paper Machete live news magazine at The Green Mill. She currently serves as the Associate Director of the Center For Innovation in Teaching Excellence at Columbia College Chicago and teaches in the MFA Program at Northwestern University.



Michael Taeckens has worked in the publishing business since 1995, most recently at Graywolf Press and Algonquin Books. His website is michaeltaeckenspr.com.
Marvin Tate is a poet, author, singer-songwriter, and performer. He is the founder of the legendary spoken word-fused funk band D-settlement. His most recent incarnation as the voice of silent screen actor Bert Williams will be performed at the Logan Center in Chicago in May. Tate is the author of the critically acclaimed album Tim Kinsella Sings The Songs of Marvin Tate, along with Leroy Bach and Angel Olsen on Joyful Noize Records.
Angela Narciso Torres's first book of poetry, Blood Orange, won the Willow Books Literature Award for Poetry. Recent work appears in Pirene's Fountain, Cimarron Review, Colorado Review, and Drunken Boat. A graduate of Warren Wilson's MFA program and the Harvard Graduate School of Education, Torres has received fellowships from the Illinois Arts Council, Ragdale Foundation, and Midwest Writing Center. Her poetry has received Pushcart Prize and Best of the Net nominations. Born in Brooklyn and raised in Manila, she currently resides in Chicago, where she teaches poetry workshops and serves as a senior poetry editor for RHINO. Her website is angelanarcisotorres.com.

Before becoming a literary agent, Renée Zuckerbrot worked as an editor at Doubleday. Her authors include (among others) Kelly Link, Shawn Vestal, Keith Lee Morris, M.O. Walsh, author of My Sunshine Away, Eric Lundgren, Harley Jane Kozak, Eric Sanderson, author of Mannahatta: A Natural History of New York City, and Andrew Malan Milward, author of I Was a Revolutionary. Her authors have won or been nominated for the PEN/Robert W. Bingham Prize for debut fiction, the William Saroyan International Prize for Writing, the NYPL Young Lions Fiction Award, the Story Prize, the PEN/O. Henry Prize, the Shirley Jackson Award, the Locus, the Hugo, the Nebula, the Pushcart, among others.
About Poets & Writers Live:
Poets & Writers Live is a new initiative developed in response to interviews and discussions with writers from all over the country. When we asked what Poets & Writers could do to support their writing practice, time and again writers expressed a desire for a more tangible connection to other writers. So we came up with a living, breathing version of what Poets & Writers already offers: Poets & Writers Live.
Poets & Writers Live debuted in Los Angeles in January 2014 with a program focused on Inspiration. Subsequent events were staged in New York City, Washington, D.C., and San Francisco. Learn more, and access audio and video from past events, at pw.org/live.
Follow us on Twitter, @poetswritersinc #PWLIVE.
Questions? Please contact us at pwlive@pw.org.