The seventh Poets & Writers Live event featured readings, lectures, multimedia presentations, panel discussions, workshops, and other interactive performances exploring inspiration. Award-winning authors, editors, and agents joined the editors of Poets & Writers Magazine to present this celebration of creativity at the Blanton Museum of Art at the University of Texas in Austin.
Confirmed readers and panelists included: Ben Fountain, author of the National Book Critics Circle Award-winning Billy Lynn's Long Halftime Walk; Elizabeth McCracken, author of Thunderstruck & Other Stories, winner of the 2014 Story Prize; Naomi Shihab Nye, author and/or editor of more than thirty poetry collections, including 19 Varieties of Gazelle: Poems of the Middle East; Benjamin Percy (The Dead Lands); Saeed Jones (Prelude to Bruise); Matthew Gavin Frank (The Mad Feast: An Ecstatic Tour Through America's Food); David Searcy (Shame and Wonder); Edward Carey (The Iremonger Trilogy); Karan Mahajan (The Association of Small Bombs); Alex Lemon (The Wish Book); Carrie Fountain (Instant Winner); Kirk Lynn (Rules for Werewolves); Owen Egerton (How Best to Avoid Dying); Susan Schorn (Smile at Strangers: And Other Lessons in the Art of Living Fearlessly); Ebony Stewart (Love Letters to Balled Fists); agent Scott Hoffman (Folio Literary Management); editor Jill Meyers (A Strange Object); and others!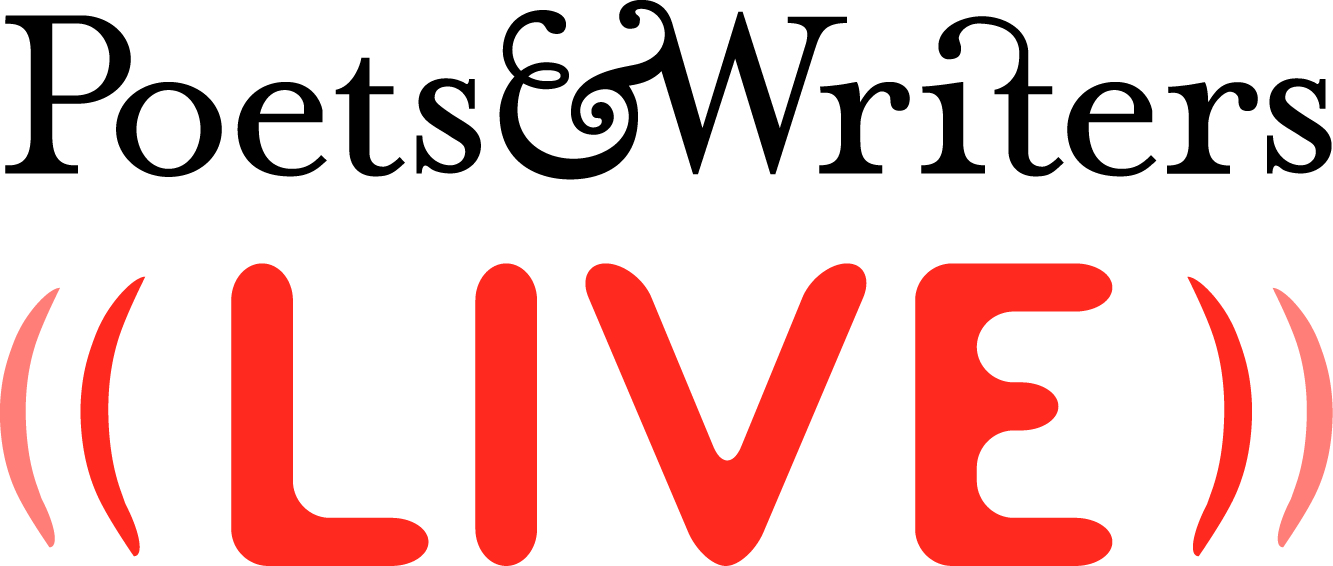 Date: Saturday, January 9, 2016

Time: 8:00 AM to 6:00 PM
Location: Blanton Museum of Art, 200 East Martin Luther King Junior Boulevard, Austin, TX 78712
Program:
8:00 to 10:00     CHECK-IN + CAFFEINATED NETWORKING
Enjoy a cup of coffee (or three) and get to know the staff of Poets & Writers as well as your fellow audience members as we prepare for a full day of advice and creativity, and forge lasting connections as writers.


10:00 to 10:15    KEYNOTE
Elizabeth McCracken delivers some opening remarks on creativity and inspiration.


10:15 to 11:00    WHY WE WRITE
Poets Naomi Shihab Nye and Saeed Jones join fiction writers Elizabeth McCracken and Ben Fountain for a conversation about the personal, political, and professional rewards, ramifications, and reasons for doing what we do; how we persevere despite rejection; and more.


11:15 to 12:00     THE PERFECT PITCH PANEL
Poets & Writers editor in chief Kevin Larimer leads a discussion about how authors can make a good impression in brief encounters with agents, editors, and other potential readers. Panelists include agent Scott Hoffman, editor Jill Meyers, and book critic Michael Schaub. Poets & Writers Live participants will have an opportunity to submit their elevator pitches in advance, and a select group will be invited on stage to participate in the program.
PLUS: During the 11:15–12:00 time slot, a limited number of seats are available for the following session:
Award-winning poet Naomi Shihab Nye will present The Creative Habit: Poetry as a Daily Practice, a workshop for poets who want to develop an inspired writing routine.


12:15 to 1:00     ADVICE BITES
Authors Edward Carey and Alex Lemon, agent Scott Hoffman, and editor Jill Meyers answer questions from the audience about the art of writing, the business of publishing, and everything in between: How should I approach revision? What font do you use? What shouldn't I put in a cover letter? Is an MFA necessary? Do I need an agent? Poets & Writers Live audience members will have an opportunity to submit questions in advance, and those whose questions are chosen will be invited to be a part of the program.
PLUS: During the 12:15–1:00 time slot, a limited number of seats are available for the following session:
Owen Egerton, a novelist, performer, and screenwriter who has written for Warner Brothers, Fox, and Disney, will present Screenwriting 101 for screenwriters AND novelists—from generating ideas to turning those ideas into a script.


1:00 to 2:00    LUNCH BREAK
Local restaurants and delis in the area offer participants a number of options for lunch.
PLUS: During the 1:00–2:00 time slot, a limited number of seats are available for a unique session combining two of the best things in the world: food and writing.
Matthew Gavin Frank, author of The Mad Feast: An Ecstatic Tour Through America's Food, published in November by Liveright, will present Food for Thought: How to Elevate Food Writing Beyond the Merely Sumptuous. Participants will receive a boxed lunch and beverage to enjoy during the session.
You may select this option when registering for an additional charge of $40; seating is extremely limited.


2:00 to 2:45     CRAFT CAPSULES
Three authors deliver a series of quick, concise, and creative talks on matters of craft: Poet Alex Lemon on "Breaking or Entering: Titles & First Lines," novelist Karan Mahajan on "The Tragicomic Impulse," and creative nonfiction writer Susan Schorn on "Finding Magnetic North: Revising and Shaping Your Creative Nonfiction."
PLUS: During the 2:00–2:45 time slot, a limited number of seats are available for the following session:

Scott Hoffman, one of the founding partners of the New York City-based Folio Literary Management, will present Agent 101: Everything a writer needs to know about finding and working with an agent, including how to research, locate, and approach the agent best for you and your project; what material you need to submit to an agent; standard author/agent agreement terms; what to expect your agent to do and not do for you; what you should do and not do for your agent, and more.


3:00 to 3:45     NONFICTION SPOTLIGHT
David Searcy, author of the essay collection Shame and Wonder, forthcoming from Random House in January, and Matthew Gavin Frank, whose book The Mad Feast: An Ecstatic Tour Through America's Food was published by Liveright in November, read from their new books, followed by a discussion about research, creative nonfiction, and writing in multiple genres.
PLUS: During the 3:00 to 3:45 time slot, a limited number of seats are available for the following session:

Benjamin Percy, award-winning novelist, screenwriter, author of the Green Arrow series from DC Comics, and frequent contributor to Poets & Writers Magazine, offers Staging the Iconic Moment: Set-Pieces, a seminar analyzing the orchestration and structural placement of set-pieces (or what Hitchcock refers to as crescendos), the most indelible and propulsive moments in a narrative. Join Percy as he breaks down a selection of short stories, essays, novels, and films.


4:00 to 4:30     EXQUISITE CORPSE
The Poets & Writers Live audience assembles the greatest poem of all time—in real time. Poet Carrie Fountain and novelist Kirk Lynn, the artistic director of Rude Mechs theaeter collective, lead this inspiring experiment in collective creativity. Read the poem we wrote.


4:45 to 5:15     WRITING WITH URGENCY
In this heart-stopping lecture drawing from fiction, nonfiction, comics, and film, award-winning novelist Benjamin Percy showcases a variety of techniques of suspense and momentum that will keep readers leaning forward, wanting to know what happens next.


5:15 to 5:30    HUNGER
Writer, spoken-word performance artist, and three-time Slam Champion Ebony Stewart performs work from her new one-woman show.


5:30 to 6:00     LITERARY MIXER
Join us for a drink (or two) and a light snack at the Blanton Museum of Art. Relive the day's program, compare notes, and swap contact information to stay connected with your fellow writers.
---

COMMUNITY PROMOTIONAL PARTNERS:
---
About the Presenters:
Edward Carey is a playwright, a novelist, and an illustrator. He has worked in theatre in the U.K., Lithuania, and Romania, and with a shadow-puppet master in Malaysia. He has written two illustrated novels for adults, Observatory Mansions and Alva & Irva, both of which have been translated into many languages. He lives in Austin, Texas, where he wrote the young adult novels Iremonger Trilogy, Heap House, Foulsham and Lungdon, because he missed feeling cold and gloomy.


Owen Egerton is the writer and director of the psychological horror film Follow, and the author of several books including The Book of Harold, The Illegitimate Son of God, and How Best to Avoid Dying. Egerton has written for Warner Brothers, Disney, and Fox Studios. Egerton is also one of the talents behind the Alamo Drafthouse's Master Pancake Theater and is the host of the public radio show the Write Up.




Ben Fountain is the author of a novel, Billy Lynn's Long Halftime Walk, and a story collection, Brief Encounters with Che Guevara. His work has received the National Book Critics Circle Award, the PEN/Hemingway Award, the Los Angeles Times Book Award, and a Whiting Writer's Award, among other honors, and has been a finalist for the National Book Award. The movie adaptation of Billy Lynn's Long Halftime Walk, directed by Ang Lee and starring Steve Martin, Kristen Stewart, Chris Tucker, and Vin Diesel, is scheduled for release in November 2016.


Carrie Fountain's poems have appeared in American Poetry Review, Poetry, and Tin House, among others. She is the author of the collections Burn Lake (Penguin, 2010) and Instant Winner (Penguin, 2014), and a recipient of the National Poetry Series Award. A former fellow at the Michener Center for Writers at the University of Texas in Austin, she is now writer-in-residence at St. Edward's University.




Matthew Gavin Frank is the author of nonfiction books The Mad Feast: An Ecstatic Tour Through America's Food, Preparing the Ghost: An Essay Concerning the Giant Squid and Its First Photographer, Pot Farm, and Barolo; poetry books The Morrow Plots, Warranty in Zulu, and Sagittarius Agitprop; and two chapbooks. He teaches at Northern Michigan University, where he is the nonfiction editor of Passages North. This winter, he tempered his gin with two droplets (per 750ml) of tincture of odiferous whitefish liver. For health.



Scott Hoffman is one of the founding partners of Folio Literary Management LLC, a New York City–based literary management company. Since its founding, more than a hundred books by Folio's authors have appeared on major best-seller lists. Mr. Hoffman represents #1 New York Times best-selling author of The Charge and The Motivation Manifesto Brendon Burchard; #1 New York Times best-selling author of The 10-Day Green Smoothie Cleanse, J. J. Smith; Dr. Alan Christianson; Philip K. Dick Award–winning novelist Chris Moriarty; award-winning journalist Greg Farrell, author of Crash of the Titans; TLC's Cake Boss; and many others. He has served as vice-chairman of the board of directors of SEARAC (the only nationwide advocacy agency for Southeast Asian-Americans), a board member of Fill Their Shelves, Inc. (a charitable foundation that provides books to children in sub-Saharan Africa) and a member of the Metropolitan Opera's Young Associates Steering Committee. Mr. Hoffman currently divides his time between Austin, Texas and New York City.
Saeed Jones's debut poetry collection, Prelude To Bruise (Coffee House), was the winner of the 2015 PEN/Joyce Osterweil Award For Poetry and the 2015 Stonewall Book Award/Barbara Gittings Literature Award, and a finalist for the 2015 National Book Critics Circle Award. The book was also a finalist for 2015 awards from the Lambda Literary and the Publishing Triangle. His poetry and essays have appeared in publications including the New York Times, NPR, Guernica, Ebony, and the Rumpus, among others. Saeed won a Pushcart Prize for poetry in 2013 and is BuzzFeed's Executive Editor of Culture.

Kevin Larimer is the editor in chief of Poets & Writers, where he edits Poets & Writers Magazine, oversees the organization's website, directs Poets & Writers Live, and cohosts Ampersand: The Poets & Writers Podcast. He holds a degree in journalism from the University of Wisconsin in Milwaukee and received his MFA in poetry from the Iowa Writers' Workshop, where he was the poetry editor of the Iowa Review. He has served on a number of panels on publishing at events such as the Library of Congress National Book Festival, the Sozopol Fiction Seminars, the Slice Literary Writer's Conference, Poets Forum, the Writer's Hotel, and the AWP Conference. His poems have appeared in Fence, Pleiades, Verse, and a dozen other literary magazines. He has written book reviews for American Letters & Commentary, American Book Review, Chelsea, and the Pittsburgh Post-Gazette. He lives in New York City.


Alex Lemon's most recent book is The Wish Book. He is the author of Happy: A Memoir (Scribner) and three other poetry collections: Mosquito, Hallelujah Blackout, and Fancy Beasts. An essay collection and a fifth poetry collection are forthcoming from Milkweed Editions. His writing has appeared in Esquire, American Poetry Review, The Huffington Post, Ploughshares, Best American Poetry, Tin House, Kenyon Review, AGNI, New England Review, The Southern Review and jubilat, among others. Among his awards are a 2005 Fellowship in Poetry from the NEA and a 2006 Minnesota Arts Board Grant. He is an editor-at-large for Saturnalia Books, the poetry editor of descant, and writes book reviews for the Dallas Morning News. He lives in Fort Worth, Texas, and teaches at Texas Christian University.
Kirk Lynn is a novelist and playwright living in Austin, Texas, with his wife, the poet Carrie Fountain, and their children. Kirk is one of five artistic directors of the Rude Mechs Theater collective, and heads the playwriting and directing area in the Department of Theater and Dance at the University of Texas in Austin. Kirk likes to read, run, meditate, and hunt.




Karan Mahajan was born in 1984 and grew up in New Delhi, India. His first novel, Family Planning, was a finalist for the Dylan Thomas Prize and was published in nine countries. His second novel, The Association of Small Bombs, is forthcoming from Viking in March 2016. A graduate of the Michener Center for Writers and Stanford University, he lives in Austin, Texas.





Elizabeth McCracken is the author of five books: Here's Your Hat What's Your Hurry; The Giant's House; Niagara Falls All Over Again; An Exact Replica of a Figment of My Imagination; and Thunderstruck & Other Stories, which won the 2015 Story Prize. She teaches at the University of Texas in Austin.

Jill Meyers is the codirector of the Austin, Texas–based small press A Strange Object. The press's titles have been recognized by the New York Times, the Washington Post, Vogue, Vanity Fair, NPR, and the BBC. The former editor of American Short Fiction, Jill is the founder and organizer of the madcap literary pub crawl Lit Crawl Austin. She serves as a committee chair for the Texas Book Festival.




Naomi Shihab Nye has lived in San Antonio, Texas since she was a teenager, growing up first in the now infamous community of Ferguson, Missouri, and then in Jerusalem. She graduated from Trinity University and has been a visiting writer all her working life, at the Michener Center for Writers, the University of Texas in Austin, and hundreds of other places. She has published thirty-five books of poetry, works for young readers, and prose, as well as eight poetry anthologies. Her most recent books are the poetry collection Transfer; the book-length poem Famous; and the children's novel The Turtle of Oman.



Benjamin Percy is the author of three novels, most recent among them The Dead Lands (Grand Central, 2015), a post apocalyptic reimagining of the Lewis and Clark saga. He is also the author of Red Moon (Grand Central, 2013) and The Wilding (Graywolf, 2010), as well as two books of short stories, Refresh, Refresh (Graywolf, 2007) and The Language of Elk (Grand Central, 2012). His honors include a fellowship from the National Endowment for the Arts, the Whiting Writers' Award, two Pushcart Prizes, the Plimpton Prize, and inclusion in Best American Short Stories and Best American Comics.



Michael Schaub is a writer and regular contributor to NPR and the Los Angeles Times, and a staff writer for the Millions, where he also cohosts the Book Report video podcast. His journalism has appeared in the New York Times Book Review, the San Francisco Chronicle, the Washington Post, Men's Journal, and other publications. He lives in Austin, Texas.


Susan "George" Schorn is a writer, second-degree black belt, and self defense instructor at Austin's Sun Dragon Martial Arts and Self Defense, NFP. She writes about conflict and gender in her column Bitchslap at McSweeney's Internet Tendency; her memoir Smile at Strangers was published by Houghton Mifflin Harcourt in 2013. Her writing has also been featured at the Awl, Jezebel, and the Rumpus. She holds a PhD in English Literature from the University of Texas in Austin, where she currently coordinates the cross-disciplinary writing program.

David Searcy is the author of the novels Ordinary Horror and Last Things (Viking, 2001, 2002); and a collection of essays, Shame and Wonder (Random House, 2016). His essays have appeared in the Paris Review, Granta, Esquire, Poets & Writers, Harper's, and Texas Monthly. He lives in Dallas.


Ebony Stewart is a touring performance artist and slam poet who has been active in the central Texas slam poetry scene and theater community for over a decade. She has coached participants in the Austin Neo-Soul Poetry Slam, finished first and fifth, respectively, at the National Poetry Slam and the They Speak Youth Slam, and finished eighth in the world at the Brave New Voices competition. The only adult female three-time Slam Champion in Austin, Texas, she has shared the stage with many artists including the late poet Amiri Baraka. Her work has been published in the Texas Observer, For Harriet, and The Agenda. She is the author of the poetry collections The Queen's Glory & The Pussy's Box, and Love Letters To Balled Fists. In 2015, she debuted her one-woman show, Hunger, for which she won Outstanding Lead Actress in a drama. A former Sexual Health Educator with resting bitch face sometimes known as the "Gully Princess," she writes because she has to and eats cupcakes for fun.