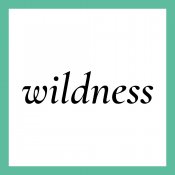 Genres Published:
Poetry, Fiction, Creative Nonfiction
Accepts Electronic Submissions:
Accepts Simultaneous Submissions:
Accepts Unsolicited Submissions:
Editorial Focus
wildness is an online literary journal that seeks to promote contemporary fiction, poetry and non-fiction that evokes the unknown. Founded in 2015, each thoughtfully compiled issue strives to unearth the works of both established and up-and-coming writers.
Tips From the Editor
Please read submission guidelines carefully.
Contact Information
Michelle Tudor, Journal Editor
Last updated: Sep 02, 2018