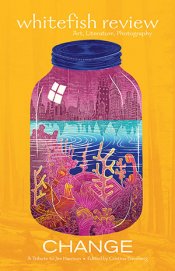 Genres Published:
Poetry, Fiction, Creative Nonfiction
Accepts Electronic Submissions:
Accepts Simultaneous Submissions:
Accepts Unsolicited Submissions:
Editorial Focus
We are a nationally-acclaimed non-profit journal publishing the distinctive literature, art, and photography of mountain culture. Featuring established and emerging authors and artists, we weave a diverse mix of narratives with a 16-page color section. We publish work by both established and emerging writers and artists that captivates and illuminates. Writing style isn't as necessary as thoughtfulness or consideration. Art in all forms that reaches and strives for excellence is the only real criteria.
Tips From the Editor
Mountain culture themes preferred. Stories with a good sense of place.
Contact Information
Brian Schott, Founding Editor
Last updated: Feb 17, 2017