See writers who are published in this journal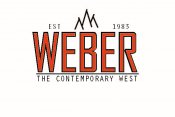 Genres Published:
Poetry, Fiction, Creative Nonfiction
Accepts Unsolicited Submissions:
Accepts Simultaneous Submissions:
Editorial Focus
Weber invites submissions in the genres of personal narrative, critical commentary, fiction, creative non-fiction, and poetry that offer insight into the environment and culture (both broadly defined) of the contemporary western United States.
Tips From the Editor
•To expedite review, authors should enclose two copies of each manuscript and/or send it as an online submission to weberjournal@weber.edu. •Weber does not consider nor reprint previously published work, but is willing to consider simultaneous submissions if they are identified as such. •Essays, fiction, and creative non-fiction should not exceed 4,000 words, and poets should submit a cluster of 3-5 poems for consideration. •Manuscripts without self-addressed stamped envelopes cannot be returned.
Contact Information
1395 Edvalson Street, Dept. 1405
Last updated: Dec 28, 2022