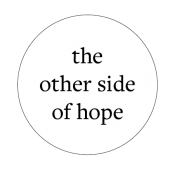 Genres Published:
Poetry, Fiction, Creative Nonfiction
Accepts Unsolicited Submissions:
Accepts Simultaneous Submissions:
Editorial Focus
the other side of hope: journeys in refugee and immigrant literature is a UK-based literary magazine edited by refugees and immigrants.
Tips From the Editor
We exist to serve and celebrate the refugee and immigrant communities worldwide. We publish fiction and poetry by refugees and immigrants, and non-fiction, book reviews and author interviews by everyone on the theme of migration.
Contact Information
Alexandros Plasatis, Lead Editor
Last updated: Jul 26, 2023