See writers who are published in this journal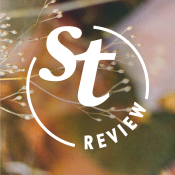 Genres Published:
Poetry, Fiction, Creative Nonfiction
Accepts Unsolicited Submissions:
Accepts Simultaneous Submissions:
Editorial Focus
Sweet Tree Review is an online literary and arts publication obsessed with ineffable connectivity.
Tips From the Editor
Confront us. Endear us. Scare us. Sadden us. Show us things we don't understand; things we didn't know we wanted to understand.
Please read our submission guidelines before submitting!
Contact Information
Hannah Newman, Editor-in-Chief
Last updated: May 05, 2023