See writers who are published in this journal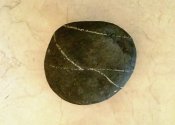 Accepts Unsolicited Submissions:
Accepts Simultaneous Submissions:
Editorial Focus
Stone Poetry Quarterly (formerly Stone Poetry Journal) is an online poetry journal that publishes poems ranging from the visceral to the cerebral across a full scope of human experience and awareness. We prefer to publish poems that present a diversity of contemporary perspectives and are well-crafted, artistic explorations of language, subject, and image. Decisions regarding all submitted work are communicated within seven days of submission.
When appropriate, Stone Poetry Quarterly nominates for The Pushcart Prize.
Tips From the Editor
We have four reading periods; September 1— October 31; December 1— January 31; March 1—April 30; and June 1—July 31.
Submittable. Although there is a $3 submission fee, decisions regarding publication are communicated within seven days of submission.
We highly recommend that potential contributors read our past issues (including when the publication was called Stone Poetry Journal) and our Submission Guidelines page to have a sense of the sorts of poetry we publish. 
Contact Information
D Ward Hey, Founder and Editor
Last updated: Sep 04, 2023