See writers who are published in this journal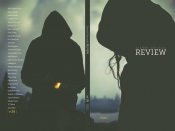 Genres Published:
Poetry, Fiction, Creative Nonfiction
Accepts Unsolicited Submissions:
Accepts Simultaneous Submissions:
Editorial Focus
The Sierra Nevada Review publishes poetry, fiction, and nonfiction that leans toward the unconventional, surprising, and risky. It appreciates experiments in form and content and prefer works whose meanings deepen on repeated readings.
Tips From the Editor
We don't publish genre fiction or light verse. We no longer take submissions through snail mail. Please visit our website.
Contact Information
Courtney Berti, Advisory Editor
University of Nevada, Reno at Lake Tahoe
Last updated: Jul 14, 2022