See writers who are published in this journal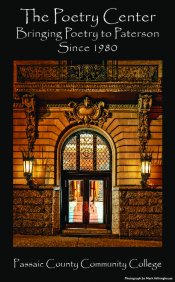 Genres Published:
Poetry, Fiction, Creative Nonfiction
Accepts Unsolicited Submissions:
Accepts Simultaneous Submissions:
Editorial Focus
The Paterson Literary Review (PLR), edited by Maria Mazziotti Gillan since 1979, is huge in every sense of the word. It is a Journal of poets and fiction writers both famous and new. Brimming with energy and vitality, PLR publishes real work for real people. PLR also sponsors the Allen Ginsberg Poetry Awards.
Contact Information
Passaic County Community College
Last updated: Sep 25, 2023