See writers who are published in this journal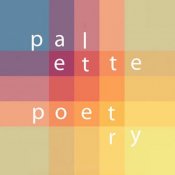 Accepts Unsolicited Submissions:
Accepts Simultaneous Submissions:
Editorial Focus
Palette Poetry endeavors to uplift and engage both emerging and established poets in the larger literary community. The journal has no particular aesthetic vision but aims to create an empowering space for all voices, especially those that are marginalized and often go unheard or unrecognized. Palette Poetry firmly believes writers should be compensated for their work. To this end, the journal pays $50 per poem accepted.
Tips From the Editor
Please visit our website (www.palettepoetry.com/submit) for complete submission guidelines. Be authentic and send your best work. It's good practice to put your strongest poems first in your submission packet and to be familiar with our archive before submitting. 
Contact Information
Sarah Ghazal Ali, Editor-in-Chief
Last updated: Nov 15, 2022