See writers who are published in this journal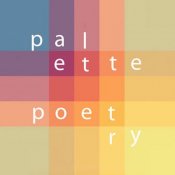 Accepts Unsolicited Submissions:
Accepts Simultaneous Submissions:
Editorial Focus
Palette Poetry endeavors to uplift and engage emerging and established poets in our larger community. We have no particular aesthetic vision or mission. Our goal is to simply find and publish the best poetry we can, no matter its roots in craft.
Tips From the Editor
Be authentic and send us your best.
Contact Information
Sarah Ghazal Ali, Editor-in-Chief
Last updated: May 09, 2022