See writers who are published in this journal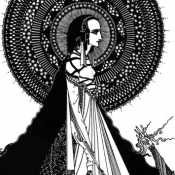 Genres Published:
Poetry, Fiction, Creative Nonfiction
Accepts Electronic Submissions:
Accepts Simultaneous Submissions:
Accepts Unsolicited Submissions:
Editorial Focus
Based out of Baltimore, Ligeia is a literary magazine seeking voices beyond the conventional; grimy and proud of it, we live to discover overlooked curiosities.
Ligeia publishes poetry, short fiction, nonfiction, artwork, and interviews in quarterly issues. We support and contribute to a global writing community—but we also plan to build a local network of lit lovers.
We believe in the strangeness and the obsessions of writers, and we are obsessed with strange writers.
Tips From the Editor
Please familiarize yourself with work previously published on the site.
Last updated: Jan 21, 2020