See writers who are published in this journal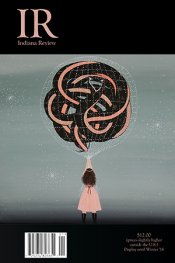 Genres Published:
Poetry, Fiction, Creative Nonfiction
Accepts Unsolicited Submissions:
Accepts Simultaneous Submissions:
Subscription Price:
1 year (2 issues) $20, 2 years (4 issues) $36, as well as tax-deductible Supporting, Donor, Patron, and Benefactor subscriptions
Editorial Focus
Indiana Review is a nonprofit literary magazine dedicated to showcasing the talents of emerging and established writers. Its mission is to offer the highest quality writing within a wide aesthetic.
Tips From the Editor
Please do review the submission guidelines on our website and make sure that submissions are open for your genre.
Contact Information
1020 East Kirkwood Avenue
Last updated: Jan 26, 2023