See writers who are published in this journal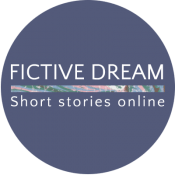 Accepts Unsolicited Submissions:
Accepts Simultaneous Submissions:
Editorial Focus
In terms of submissions we're particularly interested in stories that give an insight into the human condition, that is, the problems, the complexities, and the positive experiences that all people face at one time or another. Stories may be challenging, uplifting, dramatic, playful, exhilarating or cryptic. We have a preference for a contemporary voice and naturally, we're always attracted by originality. However, our essential criterion is that a story be compelling and well-crafted.
Tips From the Editor
We publish stories of between 500 and 2,500 words that have not been previously published (including an author's own blog or social media). Submission is by email only to fictivedream@gmail.com. There are no reading fees and we are not a fee paying publication. We do, however, nominate stories for national and international awards such as the Pushcart Prize, Best of the Net and Best Small Fictions. We are open for submissions throughout the year. We accept simultaneous submissions. Please read a selection of stories on our site to get a feel for the sort of material we like. 
Last updated: May 27, 2021