See writers who are published in this journal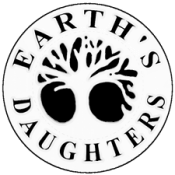 Accepts Unsolicited Submissions:
Accepts Simultaneous Submissions:
Editorial Focus
Earth's Daughters is a feminist literary and arts periodical published in Buffalo, New York. It is believed to be the oldest extant feminist arts periodical, having been published continuously since 1971.
Tips From the Editor
See themes and reading times on our website. Submit up to 3 poems or short prose pieces in one Word file (doc.x or doc) to earthsdaughters@gmail.com OR send SASE and e-mail address with up to 3 poems or 3 pages for each submission via snail mail.
Contact Information
Jennifer Campbell, Editor
Last updated: May 22, 2023