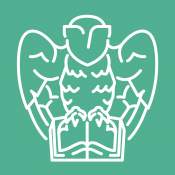 Accepts Unsolicited Submissions:
Accepts Simultaneous Submissions:
Issues per Year:
One new article every weekday
Editorial Focus
The Chicago Review of Books is dedicated to making the literary conversation more inclusive. It publishes reviews, interviews, essays, and features.
Tips From the Editor
The CHIRB is always interested in hearing from potential contributors. If you're interested in pitching a review, interview, feature, or essay, please send us an email at chireviewofbooks@gmail.com, and be sure to include a short bio and clips of recent work if you have them. Read the submission guidelines for more information.
Contact Information
Michael Welch, Editor-in-chief
4925 North Winchester Avenue
Last updated: Dec 20, 2022